Middle East
Syria
Turkey
Turkey withdraws from another base in northwest Syria: Report
Turkish troops have reportedly withdrawn from a second military base in northwestern Syria, as territory held by Turkish-backed militants further shrinks in the Arab country.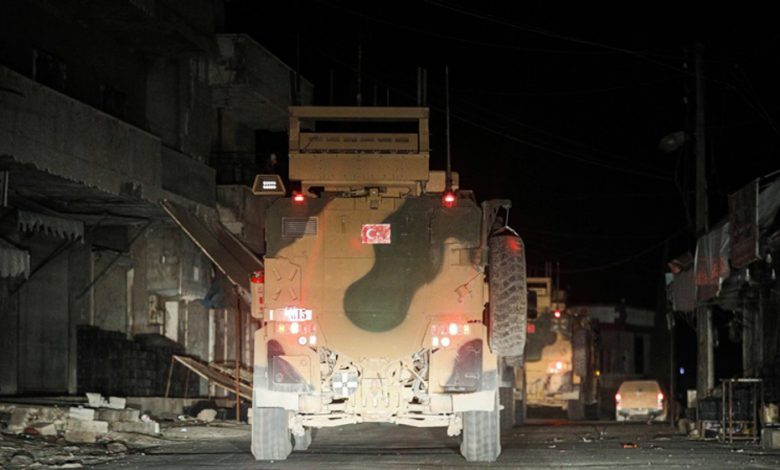 The Associated Press reported on Tuesday that Turkish soldiers had completed a pullout from an observation post in Sher Mogher in northern Hama region.
Syrian military forces had surrounded the area before the Turkish withdrawal.
A Turkish official, speaking on the condition of anonymity, said the evacuation had not been a "withdrawal" but a "redeployment in line with necessities on the ground."
The reported pullout comes nearly a month after Turkey evacuated its largest military base in the area. Turkish troops withdrew from the military post in Morek in Hama back in mid-October. The area had previously been held by anti-government militants, who are backed by Turkey. But the Syrian military gradually retook control of the region.
AP cited anti-government media outlets as saying that Turkish troops had also begun evacuating a third post in rural Aleppo.
Turkey manned 12 observation posts in Syria's Idlib Province built as part of a September 2018 agreement with Russia in a bid to stop fighting between Syrian army troops and Turkish-backed militants controlling northern Syria.
Under the deal, all militants in a demilitarized zone that surrounds Idlib and also parts of the provinces of Aleppo and Hama were supposed to pull out heavy arms by October 17, 2018, and Takfiri groups had to withdraw two days earlier. Foreign-sponsored terrorists, however, refused to comply.
Ankara has been providing support to militants operating to topple the Damascus government since early 2011.