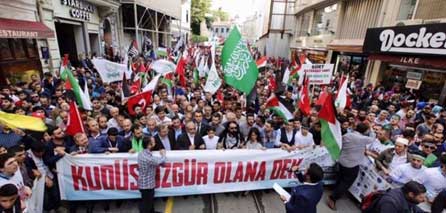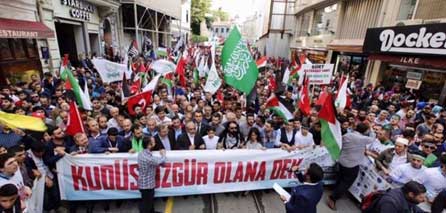 Thousands of Turkish citizens and activists joined a march commemorating the Mavi Marmara massacre perpetrated by the Israeli occupation forces off the Mediterranean waters.
The march kicked off from the Taqsim Square in Istanbul under the slogan "We shall keep marching until Occupied Jerusalem is liberated."
The Arab community in Turkey lifted the Palestinian and Turkish flags and chanted slogans calling for breaking the Israeli siege on Gaza.
10 Turkish activists were killed after the Israeli navy commandos attacked the Marmara freedom flotilla with bullet fire and teargas canisters while on its way to break the Israeli siege on Gaza on May 31, 2010.