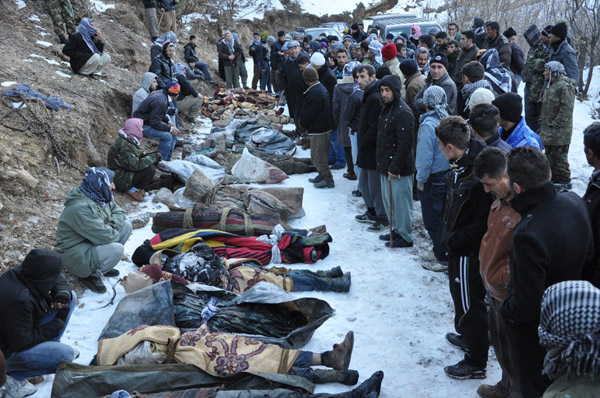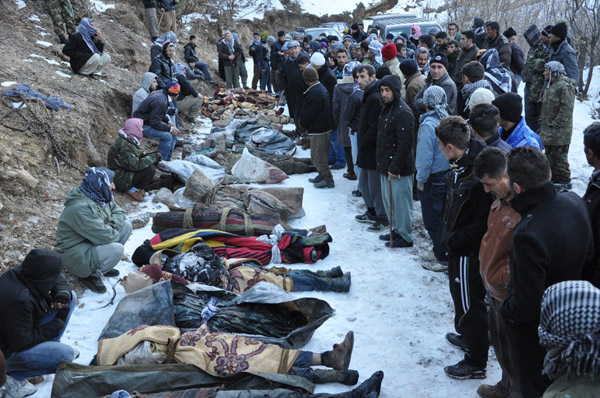 At least 35 innocent people have been killed in Turkish airstrikes by F-16 warplanes on a Kurdish village in the southeast of Turkey near the Iraqi border, Press TV reports.
The poor villagers were trying to maintain their life by selling oil that they brought from borders. Because of the bad economic condition the poor innocent people did something like this.
Mayor of Uludere district of Sirnak province Fehmi Yaman said that the bodies were found in Ortasu village in Sirnak after the attacks on Thursday morning.
The death toll might increase due to snow and rough terrain, which make the search for bodies difficult