Middle East
Syria
Turkey
Turkish-backed terrorists cut power to 24 Syrian villages for more than a month: SANA
Turkish-backed militants have deprived several villages in Syria's northeastern province of Hasakah of electricity for more than a month, as they continue to commit various crimes against local populations.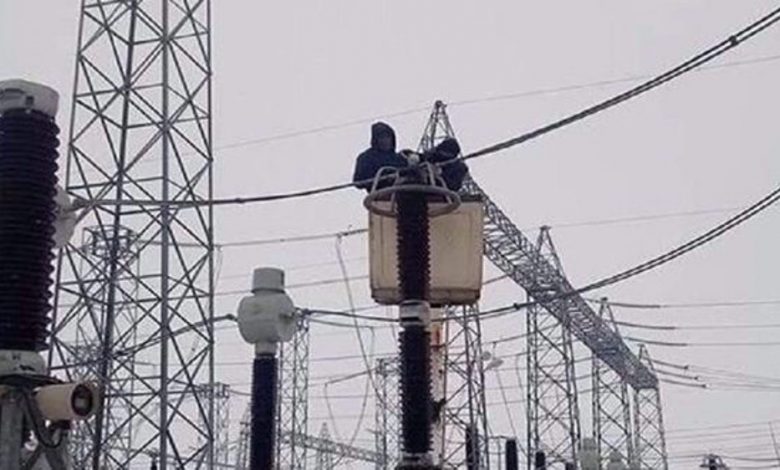 Syria's official news agency SANA quoted Director of Hasaka Electricity Department Anwar al-Okleh as saying on Monday thata total of 24 villages in the Tal Tamer region of the Kurdish-populated province have been suffering from persistent power outages for more than a month due to the Turkish-backed militants' deliberate attacks on the electricity networks.
He also noted that the militantshave stolen transformers and high voltage transmission lines, making it impossible to provide electricity to four villages in the southwestern countryside of Tal Tamer that are fed with electricity through the lines coming from the Mabruka electricity transformer station.
Mabruka power station is located within the areas occupied by the Turkish occupation mercenaries, and it cannot be currently fed with electricity from Tal Tamir station as this requires networks and towers, and they are not available currently, according to the official.
"The locals in 20 villages, which are fed with electricity through Zarkan/Mezri [power] line, have also been living without electricity since the 6th of last January, as a result of the assault launched by the Turkish occupation mercenaries on Tal Tamir power station and the high voltage transmission lines feeding it", Okleh said, regarding the electricity situation in the northern countryside of Tal Tamer.
The Turkish-backed militants were deployed to northeastern Syria in October 2019 after Turkish military forces launched a long-threatened cross-border invasion in a declared attempt to push forces of the Kurdish People's Protection Units (YPG) away from border areas.
Ankara views the US-backed YPG as a terrorist organization tied to the homegrown Kurdistan Workers' Party (PKK), which has been seeking an autonomous Kurdish region in Turkey since 1984.
Turkey has since taken control of several areas in northern Syria in addition to other Kurdish-controlled areas.
The Kurdish-led administration in northeastern Syria says the Turkish offensive has killed hundreds of civilians, including dozens of children since it started.
There has also been a surge in abductions in the areas where the Turkish-backed militants are present, particularly in the key border town of Ra's al-Ayn.
The militants have also launched raids to occupy homes, steal agricultural machinery and power generators, and snatch other precious items.
Syrian President Bashar al-Assad and other senior officials have said that the Damascus government will respond through all legitimate means available to the ongoing ground offensive by the Turkish forces and allied Takfiri militants in the northern part of the war-battered Arab country.
The Turkish military presence is viewed by the Syrian government as an attack against the Arab country's sovereignty.