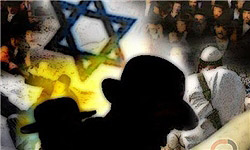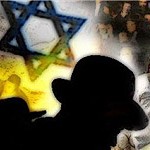 Chief of the Israeli spy agency, Mossad, Tamir Pardo and Undersecretary of Turkey's Intelligence Organization (MIT) Hakan Fidan had held a secret meeting in Cairo as part of Ankara's secret cooperation with Tel Aviv, a Turkish Daily disclosed on Sunday.
Turkey's Yurt Daily in an article by Yilmaz Polat reported that the Turkish government had tried to conceal the secret meeting between the heads of the Israeli and Turkish intelligence services in Caro, but it was later disclosed by Israeli media.
The meeting between Hakan Fidan and Tamir Pardo was no "surprise" to the US, "because US President Barack Obama had already been trying to arrange such meetings between Turkish and Israeli officials", the article wrote.
According to the article, "secret diplomacy" is an inseparable part of the foreign policy tactics of Turkish Prime Minister Recep Tayyip Erdogan's government, "and this was not the first meeting between intelligence officials of Turkey and Israel".
The two sides had already met in Europe at the order of Erdogan and Israeli Prime Minister Benyamin Netanyahu to discuss the recent Gaza war, although Gaza was not the key topic of the meeting.
Turkey has been pursuing the US and Israeli policies in the region and it has been frequently rapped for its warmongering policies towards the region, including cross-border arms smuggling and sneaking terrorists into Syria.
Several countries including Iraq, Syria and Iran have lashed out at Ankara for backing armed rebels and terrorist groups and fueling tensions in Syria.