Turkey
Middle East
Turkish dam building frenzy damns neighbors
As other types of renewable power generation become cheaper and more widespread hydroelectric power projects are coming under increasing scrutiny. Yet for Turkey its dams are more than just a source of energy and revenue, Ankara's hydro projects are also potent levers of geopolitical pressure.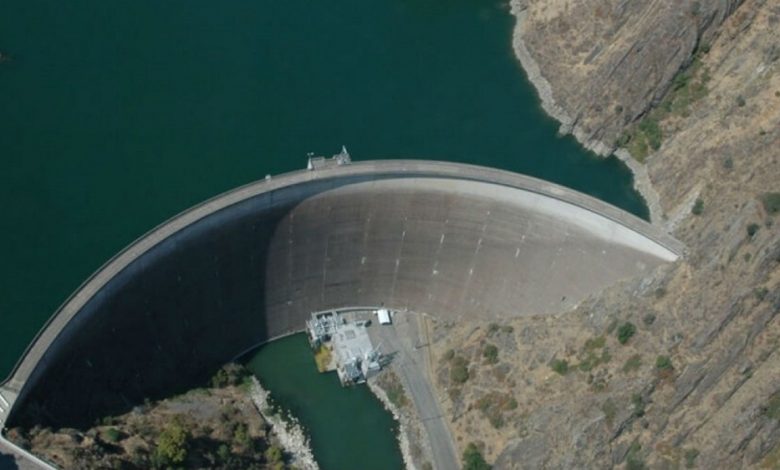 Turkey's southeastern Anatolia hydroelectric project is one of the largest and most controversial damn building programs to date. A total of 22 dams are slated to be constructed along the Tigris and Euphrates rivers near Turkey's borders with Syria and Iraq.
The project has attracted the ire of countries across West Asia since its inception because of the impact that it will have on critical water supplies in Turkey's southern neighbors.
The Tigris and the Euphrates cut through Syria and Iraq all the way to the Persian Gulf. Thousands of downstream communities in these countries rely on the rivers for irrigation, drinking water, power generation, and transportation.
In both Syria and Iraq water demand along the rivers already outpaces supply. Over the past few decades Turkey's power and irrigation projects have reduced the amount of water which flows in the Euphrates, polluted its waters and dried out wetlands to the south.
Iraq says that Turkey's dams and hydroelectric power plants have reduced water to Iraq by 80%. In its southernmost regions Iraq is currently losing around 61,000 acres of arable land a year to desertification. Over the years, the shortages and poor water quality in Iraq have sparked protests.
In Baghdad water levels in the Tigris were so low that locals could wade across the "river". In the winter of 2018 the marshes experienced a 74% decline in bird population, a consequence, by and large, of Turkey's dams compounded by climate change and decades of Iraqi water mismanagement.
But in a political context where water is power Turkey is not budging on its prerogative to dam what it calls its own rivers.
Syria has also been directly impacted by Ankara's dam building projects which have reduced water flow into Syria by an estimated 40% which has been particularly problematic for Damascus, as water scarcity is more severe in Syria than in either turkey or Iraq.
The long drought that started in 2006 devastated Syrian agriculture forcing large numbers of people into cities. It has also been linked to the social upheaval and unrest of a decade ago. By 2011 Syria's total annual water withdrawal as a percentage of internal renewable water resources had reached 160% compared with 80% in Iraq, and 20% in Turkey.
Iran has also criticized Turkey's dam building programme claiming that the programme poses a serious environmental threat to Iraq, and eventually Iran, by reducing the entry of Tigris water to Iraqi territory. Countries across West Asia are facing a bleak future of declining rainfall, diminishing ground and surface water supplies and increasing desertification.
Since 1998 the region has faced the worst drought conditions in 900 years It is home to 10 of the 17 countries that are currently facing extremely high water poverty.
Soaring temperatures across the region is increasing evaporation of surface water, forcing an over reliance on aquifers and groundwater supplies, which are already at risk of over exploitation.
Between 2003 and 2010 parts of Turkey, Syria, Iraq and Iran, along the Tigris and Euphrates river basins lost 144 cubic kilometers of total freshwater. 60% of that loss can be attributed to the pumping of groundwater from underground reservoirs.
Given this backdrop, it's alarming that the impact of the Middle East's climatic conditions on water supply is being exacerbated by dam construction projects worsening the already acute water shortage for irrigation that is jeopardizing agriculture throughout the region.
Analysts say Turkey takes a very outdated approach to international water resource policy. Most countries that adhere to international law envision collective approaches to shared water, while Turkey sees itself as completely sovereign in the management of its rivers, and basically does whatever it wants in terms of dam building and discharging pollution, refusing to be bound by any international treaties or laws.