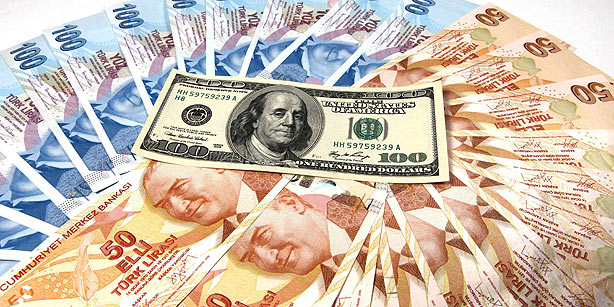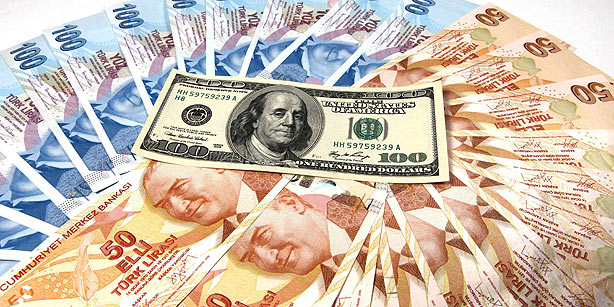 Pummeled by lingering domestic political tension and a US plan to cut monthly money stimulus, the Turkish lira has suffered serious losses against foreign currencies, particularly the US dollar, losing 29 percent of its value against the greenback since May.
The currency has also fallen by 35 percent against the euro and 38 percent against the British pound.
The lira tumbled beyond 2.33 to the dollar on Friday, meaning Turks now need more than twice as many liras to buy dollars as they did during the currency's peak six years ago, a costly decline for a nation heavily dependent on imports. Bankers said the central bank sold around $3 billion on Thursday in its first direct intervention in the foreign exchange market in two years, but the move did little to calm the markets.
A Turkihs daily quoted economist as saying that the latest declines in the lira's value reveals a "real devaluation." Tokgöz blamed Prime Minister Recep Tayyip Erdoğan's "increasingly authoritarian style" along with the central bank's ineffective monetary policy for exacerbating the losses in the lira. "Both local and foreign companies have rushed to drop the lira and buy dollars. This will see foreign capital leaving Turkey markets," he added.
The Turkish Central Bank's net foreign exchange reserves stand at around $34 billion, economists estimate, which means it can sustain dollar sales at current levels for weeks rather than months although the bank has said all of its reserves, including those held with it by commercial lenders, could be tapped if needed. Its gross reserves stood at $107 billion as of last Friday.