Turkey
Turkish media say that a 400-ton shipment of weapons and ammunition has been transferred into Syria through Turkey, Press TV reports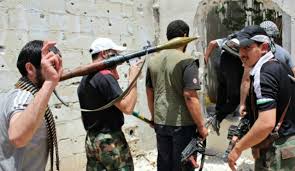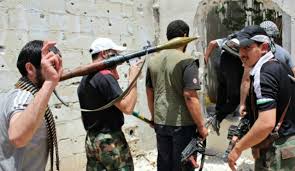 Turkish media say that a 400-ton shipment of weapons and ammunition has been transferred into Syria through Turkey, Press TV reports.
The shipment crossed from the Turkish border town of Hatay into northern Syria on Sunday.
Residents of the Turkish border town say the funding for the arms shipment came from some Persian Gulf Arab states.
They also said the shipment was one of the biggest to reach the foreign-backed militants inside Syria since the beginning of the turmoil more than two years ago.
The militants are reportedly attempting to level the playing field as the Syrian army is carrying on with successful operations against Takfiris, gaining ground throughout the country.
Turkish historian Hassan Bogun told Press TV that the news could be a fabrication aimed at helping the militants in what he called a psychological warfare.
He also said the news could be true because Turkey's ruling AK Party has financed and helped the militants before.
"If it is true, it's no surprise, especially since the AK Party has been against the Syrian government for the past three years. They have given the militants money, training and arms. So it's not unusual," Bogun stated.
Commentators say this could be a tactic used by the West and its allies in the region before resorting to any type of ground invasion of Syria.
According to reports, Western powers and their regional allies – especially Qatar, Saudi Arabia, and Turkey – are supporting the Takfiris.
The United Nations says over 100,000 people have been killed and a total of 7.8 million of others displaced due to the turmoil in Syria.