Turkey
Iraq
Middle East
Turkish military base in Iraq's northern Nineveh province targeted by rockets
A number of rockets have targeted a military base in Iraq's northern province of Nineveh, where Turkish military forces are engaged in operations against positions of the Kurdistan Workers' Party (PKK) militant group.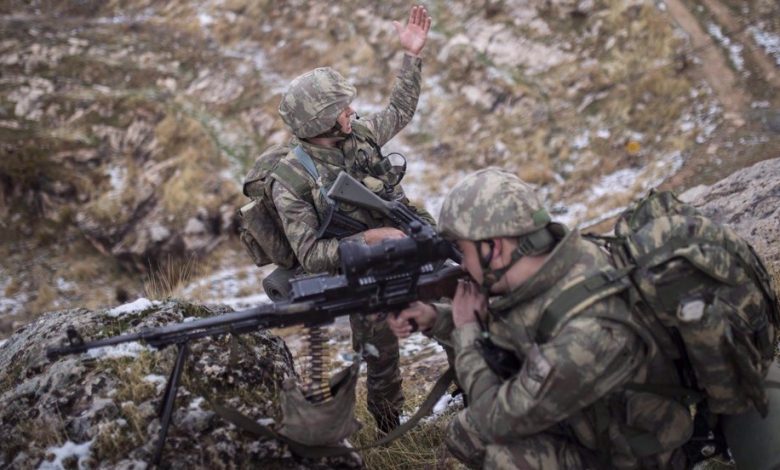 The Iraqi Arabic-language al-Forat television network reported that three rockets were launched at Zilkan base in northern Iraq's Bashiqa region late on Tuesday. They projectiles landed on the outskirts of nearby Baqiyan village instead.
Mayor of the Sheikhan district, Sardar Yahya, said the rockets were apparently launched from the direction of Mosul city, and fortunately did not inflict casualties on the local population.
On November 8, the same Turkish military base was targeted by at least two missiles. There were no reports of causalities as a result of the attack on the camp, which lies north of Mosul.
On May 3, Iraqi Foreign Ministry summoned Turkish chargé d'affairs in Baghdad to submit a letter of protest over Ankara's ongoing violations in Kurdistan region, including the presence of the Turkish defense minister in the area without prior coordination.
The ministry also denounced Turkish Interior Minister Suleyman Soylu's statements about establishing a permanent Turkish military base in northern Iraq.