Middle East
Syria
Turkey
Turkish Military Hits Syrian Troops Near Strategic City in Idlib, Damascus, Moscow Reject Casualties Claimed by Turkey
Tensions are raising in the militant-held province of Idlib as Ankara forces have engaged in military conflict with Damascus troops near Saraqib after Syrian Army recaptured vast territories in its push towards the highly important city.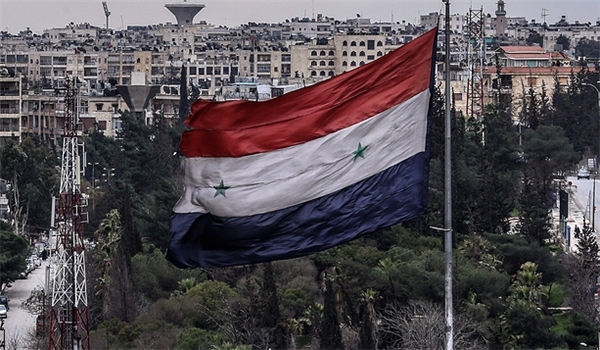 Syrian activists and local media outlets have reported that clashes took place on Sunday evening between the Turkish and Syrian Armies near key city of Saraqib, South-East of Idlib.
On Monday, President Recep Tayyip Erdogan confirmed the repots, claiming that Turkey has killed dozens of Syrian forces in a retaliatory operation after more than a dozen Anakra soldiers were allegedly killed and wounded in shelling on positions in Idlib province.
"There is an ongoing operation right now and… according to initial findings around 30 to 35 Syrians on the other side were neutralized," he told reporters at an Istanbul airport before leaving for Ukraine.
"We have responded in kind to these attacks and will continue to do so, whether it is with our artillery or mortars. We are determined to continue our operations for the security of our country, people and our brothers in Idlib," he noted.
Ankara has claimed that four Turkish soldiers were killed and another nine were injured after they came under heavy shelling in Idlib province, while blaming Syrian Army for the incident.
Meantime, Syrian Army's source told SANA that no troops were killed or wounded and no damages reported in the alleged Turkish assaults in Idlib province, contrary to reports in the Turkish media, which claimed Ankara ordered airstrikes at Syrian positions in retaliation for the shelling.
Meanwhile, Russian military announced that Turkish planes didn't violate Syrian border and didn't strike Syrian troops' positions, but, confirmed Ankara's claim over troops casualties, stating that Turkish soldiers relocated inside Idlib de-escalation area without notifying Russia, came under Syrian government forces' fire.
"Units of the Turkish military conducted movement within the Idlib de-escalation zone during the nighttime from February 2 to February 3 without informing the Russian side and came under fire by the Syrian government troops, which were targeting terrorists West of Saraqib," the Russian center for Syrian reconciliation said on Monday.
It came just hours after more than 200 Turkish military vehicles had entered Northwestern Syria amid a large-scale advance by the Syrian Army in the Idlib and Aleppo provinces. The Turkish military deployed several reinforcements across the Idlib province on Sunday, including front-line areas where the Syrian Army is currently advancing.
According to a source, the Turkish military is attempting to block the Syrian Army's current push towards the crossroads city of Saraqib, which is located along both the Lattakia-Aleppo Highway (M-4) and Aleppo-Damascus Highway (M-5).
The vital city is a high priority for the Damascus government, as two major highways go through Saraqib, including the primary route to Aleppo from Idlib. Once Damascus forces capture Saraqib, they will find full control over the Aleppo-Damascus Highway for the first time since 2011.
In a statement on Monday, the Turkish Defense Ministry said its forces came under "intense artillery fire" in the Northwest Syrian province, leaving four troops dead and nine injured.
The defense ministry added that the Turkish forces retaliated by destroying unspecified targets in the region. It also claimed that Ankara had warned Damascus in advance that its military reinforcements were moving to the area, which is the only opposition stronghold left in the war-ravaged country.
Earlier, Erdogan had warned that all options, "including using military force", were on the table over the Syrian Army offensive against militants in Idlib province. He claimed that such attacks cause an influx of migrants into Turkey.
There is a designated "de-escalation" zone in the Idlib governorate, agreed by Russia, Turkey and Iran under the so-called Astana process. Ankara, which has a lot of influence over many of the anti-government fighters in Idlib, is supposed to ensure that they maintain a ceasefire.
In practice, the fighting there never fully stopped. Some militant groups in Idlib don't appear to have any intention of de-escalating the conflict, and have been launching regular attacks on Syrian Army forces. They even tried on many occasions to cause damage to the Russian airbase in Khmeimim. Damascus' response so far has been to slowly encroach on militant territory, a process that Turkey believes to be threatening its interests.
The fresh military operation by Damascus came after those positioned in the de-escalation zone failed to honor the ceasefire and continued to target civilian neighborhoods. The Syrian army forces resumed their military operation against militants in Idlib, over multiple ceasefire violations.
Idlib is the last stronghold of militants in the Arab republic. According to Syrian President Bashar al-Assad, liberating the area is essential to putting an end to the country's conflict.