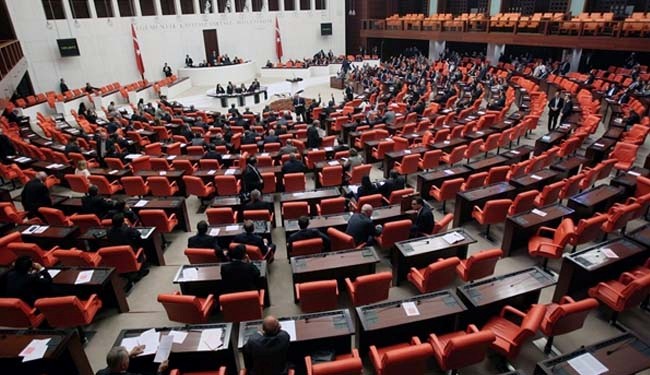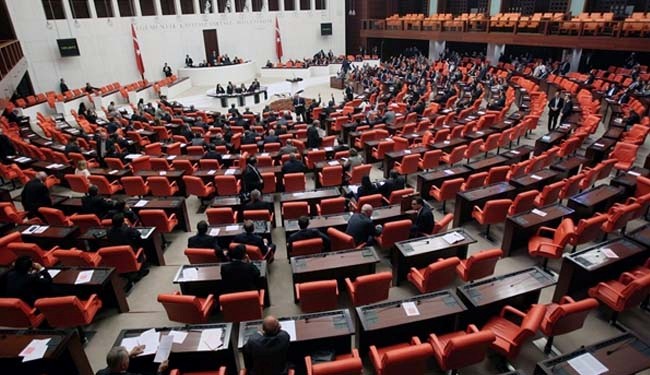 Turkey's parliament has extended for one year a mandate that would allow Ankara to send troops to Syria if necessary.
The motion put forward by the government was voted in on Thursday with the comfortable majority of Prime Minister Recep Tayyip Erdogan's Justice and Development Party.
Two of the three opposition parties represented in parliament voted against.
"Turkey will not hesitate to use its rights under international law to fight any clear and obvious threat," Defense Minister Ismet Yilmaz told lawmakers.
"Events have shown that the Syrian regime has come to a point where it will resort to any method and weapon in violation of international law," the motion said, referring to the August 21 chemical weapons attack in a Damascus suburb.
Turkey authorized military action against Syria shortly after a mortar attack fired from the neighboring territory killed five of its civilians in October last year.
Since then, the Turkish military has retaliated in kind for every Syrian shell that has landed on its soil.
Relations between once close allies Damascus and Ankara have deteriorated since an unrest which began in March 2011 in Syria snowballed into a full-blown conflict that has claimed more than 100,000 lives and forced millions to flee.
The long and volatile border between the two countries has become increasingly tense with a number of incidents in the area, prompting NATO to station Patriot missile batteries there for defensive purposes.
On September 17, Turkey downed a Syrian military helicopter that it said had violated its airspace, in a move Damascus said was aimed at heightening tensions between the two countries.