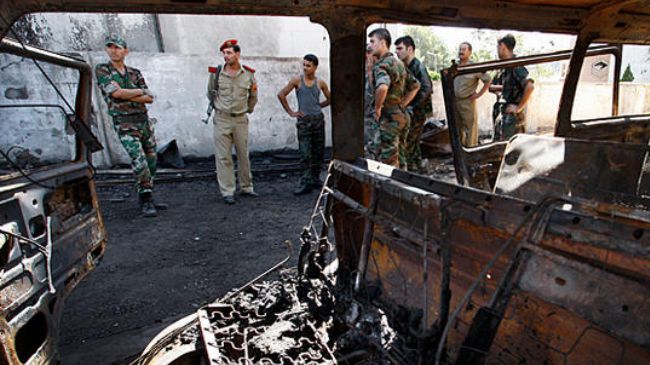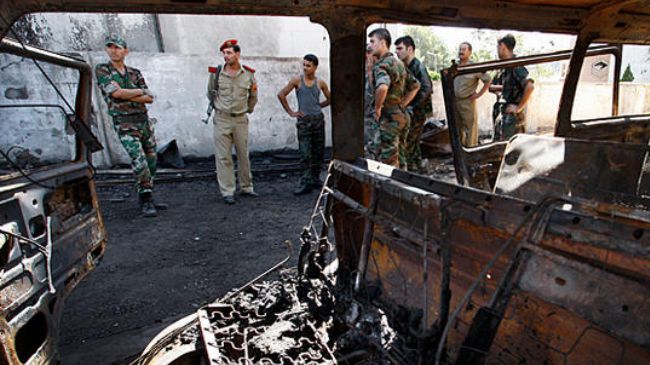 A report says people in southern Turkey are getting increasingly agitated over their country's involvement in Syria, saying Ankara is merely a pawn in US plots to foment unrest in the region.
According to the Christian Science Monitor, in Turkey many blame the government for dragging the country into the conflict in Syria.
Anti-US sentiment is also simmering in the city of Antakya, which lies just across the border with Syria.
"What's happening in Syria is all part of America's great project to reshape the borders of the Middle East. America and its allies don't care about bringing democracy to the Syrian people. Look at what happened to Iraq!" said local tradesman Ahmet Sari.
Grappling with an ailing economy, Turkey's southern province of Hatay has witnessed an influx of refugees and insurgents in recent months.
Turks say they are bearing the brunt of the recent diplomatic row between Ankara and Damascus.
Refik Eryilmaz, a Turkish opposition lawmaker from Antakya, has also accused the West of trying to incite sectarian conflict in the region.
"The access to oil will be made easier when people in these regions are divided and fighting amongst themselves," Eryilmaz said.
Western superpowers are trying to "strengthen their own position in the Middle East" by weakening Syria and replacing "the current government with someone who supports them," he added
Nihat Yenmis, the president of the Alevi Cultural Foundation (AKAD) in Iskenderun, also said, "All ethno-religious groups have lived side by side in this region for centuries. But if someone hits a beehive from the outside, they will destroy the peace within the hive. All the bees inside the hive will fight with one another. That's exactly what the US is doing in the Middle East."
Tensions have been running high between Syria and Turkey, with Damascus accusing Turkey along with Saudi Arabia and Qatar of backing a deadly insurgency that has claimed the lives of many Syrians, including security and army personnel, since March 2011.