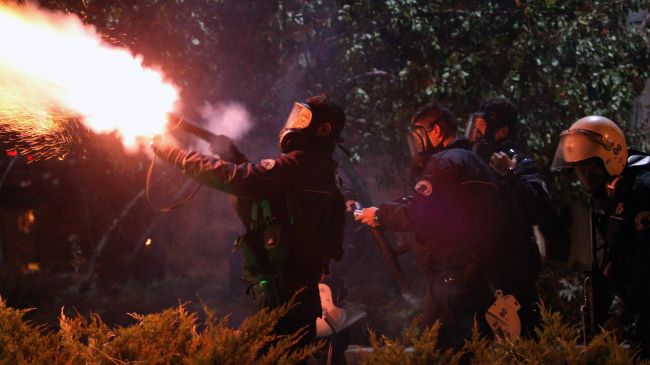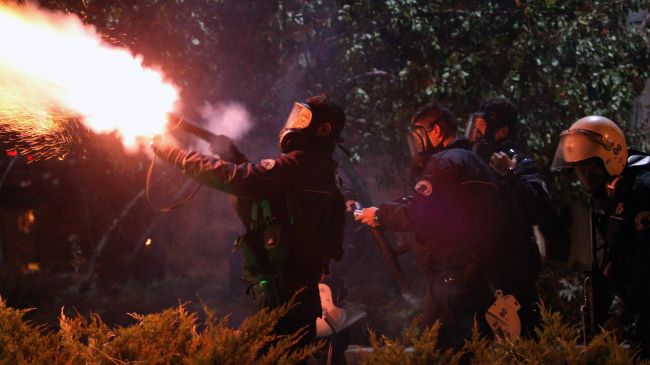 Police in Turkey have fired tear gas at students protesting against a municipal project to build a road across part of their university campus in the capital, Ankara.
On Saturday, the students rallied at the entrance of Ankara's Middle East Technical University (METU) where workers and diggers had begun uprooting trees.
Reports say the police also used water cannons to disperse the students.
The students have been protesting against the project for weeks, saying the reconstruction plans would lead to the destruction of a large number of trees both inside and outside the campus.
On September 6, more than a dozen people were arrested during a similar demonstration in the campus, one of the largest green spaces in Ankara.
Meanwhile, Turkey was rocked by nationwide protests and strikes against the policies of Prime Minister Recep Tayyip Erdogan.
Protests against the government of Erdogan swept the country after police broke up a sit-in staged at Istanbul's Taksim Square on May 31 to protest against a government plan for the redevelopment of Gezi Park.
The protests soon spiraled into nationwide rallies against the Turkish premier, who branded the protesters as "terrorists" and claimed the demonstrations were part of a plot to topple his government. Erdogan faced international condemnation for his handling of the crisis.
According to reports, several people lost their lives and about 7,500 were wounded in just two weeks of clashes with security forces.
On October 2, Amnesty International accused Turkish police of gross human rights violations during anti-government protests which rocked the country in June.
The human rights organization also said, "The Turkish government must learn to tolerate the dissenting opinions expressed through street protests."