Turkey
Turkish police fire tear gas to break up Internet protest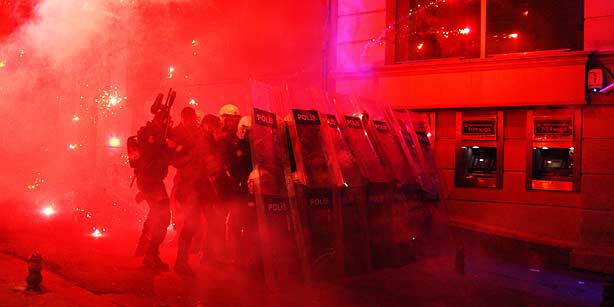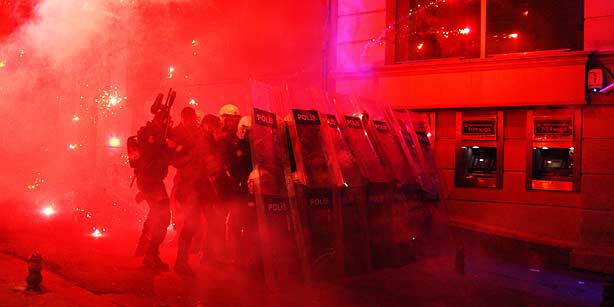 Police fired water cannon and teargas to disperse hundreds of people protesting in central İstanbul on Saturday against new controls on the Internet approved by parliament this week.
The new powers, once approved by the president, will let authorities block web pages within hours, in what the opposition has said is part of a government bid to stifle discussion of a corruption scandal.
Riot police advanced along İstanbul's İstiklal Avenue behind armoured vehicles firing water cannon at protesters, some of whom waved flags and held up placards.
Some demonstrators responded by throwing stones or setting off fireworks aimed at police before scattering into side streets.
"Everywhere is bribery, everywhere is corruption," some chanted, in a variation of an anti-government slogan used by demonstrators in protests across the country last summer.
The government says the Internet reform, sent to parliament before the graft inquiry became public late last year but broadened in recent weeks, is aimed at protecting individual privacy and not gagging its critics.
The corruption scandal erupted on Dec. 17 with the arrest of businessmen close to Prime Minister Recep Tayyip Erdoğan and three ministers' sons, and has grown into one of the biggest threats to his 11-year rule.
Since the scandal broke, Erdoğan's government has purged hundreds of police, sought tighter control of the courts and fired executives from banking and telecoms regulators and state television.