Turkey
Turkish police, students clash in Ankara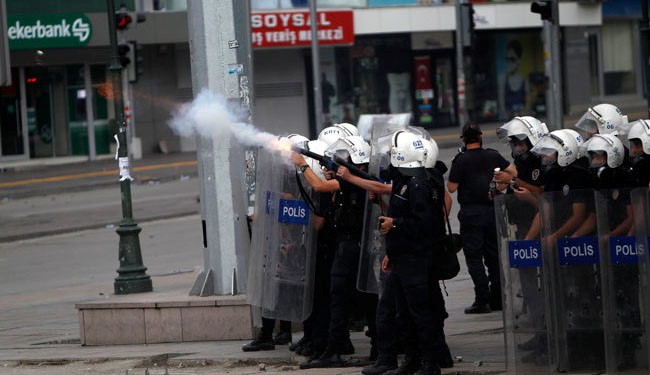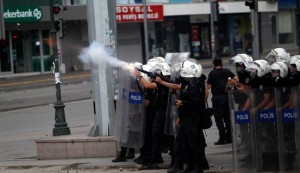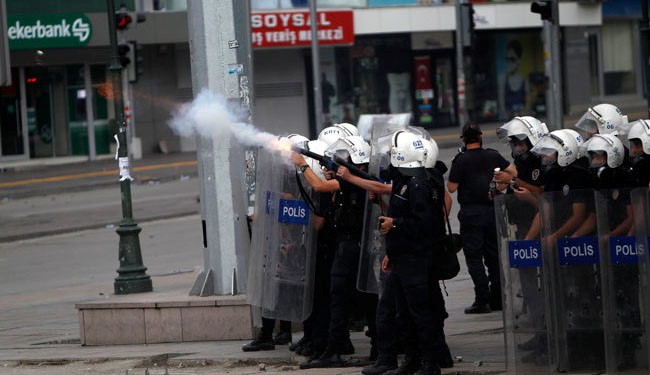 Turkish riot police have clashed with hundreds of students protesting against a municipal project to build a road across part of their university campus in Ankara.
On Thursday, police used tear gas and water cannons to disperse hundreds of students at the entrance of Ankara's Middle East Technical University.
The students have been protesting against the project for weeks, saying the reconstruction plans would lead to the destruction of a large number of trees both inside and outside the campus.
On September 6, more than a dozen people were arrested during a similar demonstration in the campus, one of the largest green spaces in Ankara.
In June, a peaceful sit-in to save Gezi Park in central Istanbul from being razed prompted a violent police response.
Several people were killed and thousands injured after the protests spiraled into nationwide demos against the government of Recep Tayyip Erdogan.
The United Nations' human rights office said Turkey must conduct a far-reaching, independent probe on its security forces' treatment of anti-government protesters who have taken to the streets across the country.