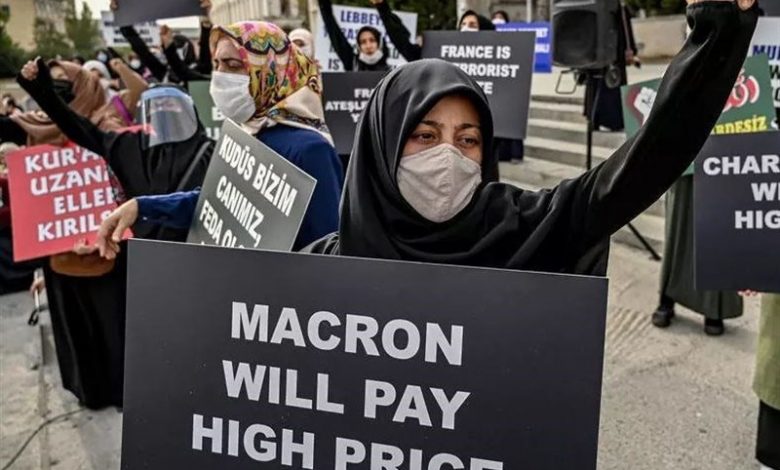 The protest took place at Istanbul's Beyazit Square on Sunday evening, with demonstrators condemning Charlie Hebdo and French President Emmanuel Macron for insulting the Holy Prophet (PBUH).
Some protesters in Beyazit Square on the European side of Istanbul held placards warning Charlie Hebdo and Macron "will pay a heavy price", according to AFP.
Macron defended the magazine's "freedom to blaspheme".
Turkey's foreign ministry condemned the decision to republish the cartoons "that disrespect our religion and our prophet".