Turkey
Turkish Teen Dies as Death Toll of Protests Rises to Five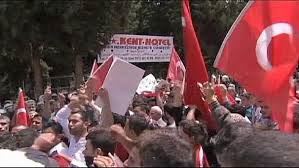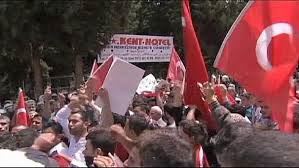 The death toll of the anti-government protests rises to five people as a 19-year-old university student dies of injuries.
Local news agency, Dogan, reported on Wednesday that Ali Ismail Korkmaz, who joined the demos on June 2 in the central Anatolian city of Eskisehir, suffered a brain hemorrhage when unidentified assailants attacked him while he was fleeing from tear gas.
However, the Turkish Medical Association told AFP it could not confirm the latest casualty.
The deadly wave of protests presented Prime Minister Recep Tayyip Erdogan's government with the most serious challenge to its rule since it came to power more than a decade ago.
The unrest flared when police cracked down on a peaceful sit-in against plans to redevelop a central Istanbul park on May 31, which then snowballed into nationwide protests that saw some 2.5 million take to the streets.
The government's heavy-handed response during nearly three weeks of protests left nearly 8,000 injured and earned Turkey a strong rebuke from the United States and its Western allies.
On Saturday, the Council of Europe's human rights commissioner Nils Muiznieks urged an investigation into the use of excessive police force.
"All instances of excessive use of force by the police must be fully investigated and adequately punished," he said during a visit to the Turkish capital Ankara.
He deplored the fact that only three police officers had been suspended, despite numerous accusations of rights abuses.