Syria
Turkmen community in Syria: Terrorists in Syria receive military training in Turkey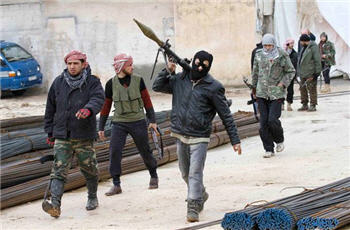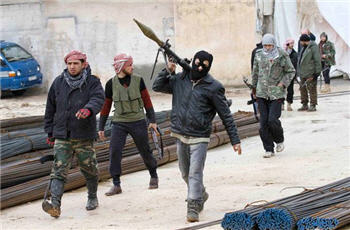 Syrian Turkmen Community says Ankara is providing anti-government forces with military training to fuel violence in the crisis-hit Arab country Press TV reports.
The group said Turkey has established military camps to train terrorists, who later go home in order to carry out terrorist operations.
Some 20-50 forces receive training in the camps located on the Syrian-Turkish border.
Informed sources say Riad al-Asa'ad, who leads the militant Free Syrian Army (FSA), does not leave his hideout but controls his rebels from his base and sends operatives to Syria.
Like the Kurdistan Workers' Party terrorists, who use northern Iraq as their base and care about communications, the FSA also invites reporters to their camps and give interviews.
Syria has been experiencing unrest since mid-March 2011. The violence has claimed the lives of civilians as well as security and army personnel.
The West — which now openly backs sending weapons to anti-Damascus forces in northern Syria — and the Syrian opposition accuse President Bashar al-Assad's government of cracking down on protesters.
Damascus, however, blames 'outlaws, saboteurs, and armed terrorist groups' for the violence, asserting that unrest is being orchestrated from abroad.
The United States, Britain and France, Arab states like Saudi Arabia and Qatar as well as Turkey have supported measures against Assad's government.