Iraq
Twelve killed, 30 injured in bomb attack near Iraqi mosque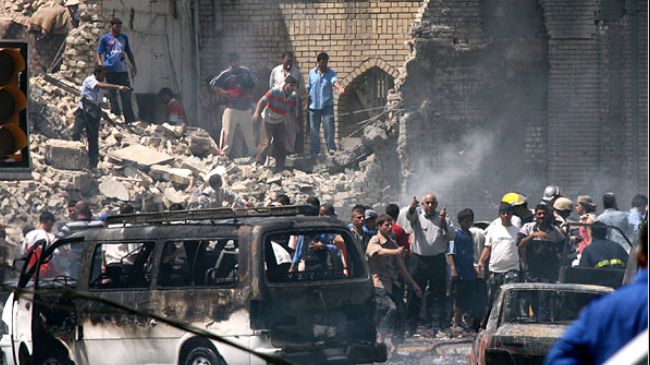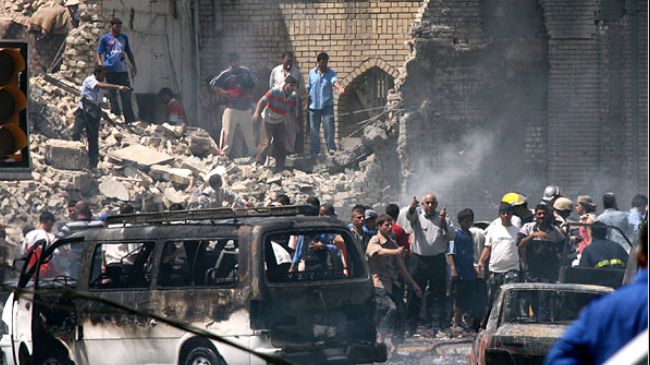 At least twelve people have been killed and over 30 others injured in a bomb attack near a mosque north of the Iraqi capital, Baghdad.
The explosion occurred as worshipers were leaving Omar bin Abdul Aziz Mosque in the town of Kanaan, about 75 kilometers northeast of the capital, after the Friday Prayers.
Minutes after the Kanaan attack, a bomb exploded near a Shia mosque in western Baghdad, wounding eight, AP reported.
The attacks come ahead of Iraq's provincial elections scheduled for next week. The provincial polls are due to be held in 12 of Iraq's 18 provinces on April 20.
No group has claimed responsibility for Friday's attacks, but the finger of blame was immediately pointed at Iraqi al-Qaeda, which frequently carries out coordinated bombings hitting civilian targets such as mosques, markets and restaurants.
The terrorist group primarily targets Shias, security forces and government officials, but it has in the past also struck Sunni targets in an attempt to push the country toward sectarian fighting.
Violence killed 271 Iraqis last month, the highest monthly figure since August, according to an AFP tally.