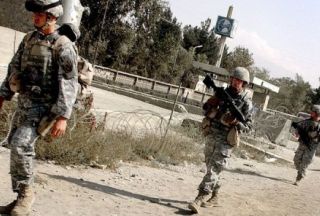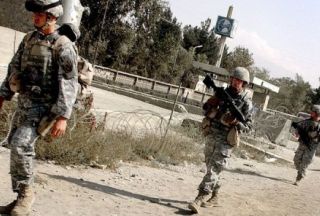 Five more American soldiers have lost their lives in Afghanistan's volatile south, bringing to 12 the number of foreign soldiers killed over the past 48 hours.
NATO's International Security Assistance Force (ISAF) said on Wednesday that four of the soldiers lost their lives in a bomb attack, while the other one was killed in a gunfight with the Taliban in the volatile south.
The latest casualties come a day after seven NATO soldiers — four British and three American — were killed in the war-torn country.
Meanwhile, Taliban spokesman Qari Yousuf Ahmadi claimed that militants have killed 13 American troops and seven Afghan soldiers during an attack on a military outpost in Kandahar.
Over 350 foreign troops have been killed in Afghanistan so far this year.
Some 140,000 US-led troops are currently stationed Afghanistan. A further 10,000 are expected to be deployed there in the coming weeks.
NATO's mounting death toll has caused public support to plummet for the Afghan war across Europe and the US.
Meanwhile, results of a CBS poll show most Americans believe the war in Afghanistan is a no-win scenario.
The poll says 60 percent of American people think the war is being handled badly.
Fifty-one percent of Americans want the US government to set a date for the withdrawal of troops from Afghanistan