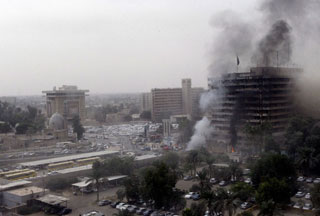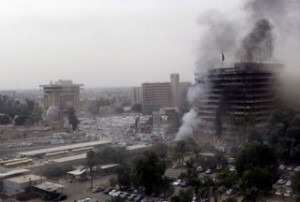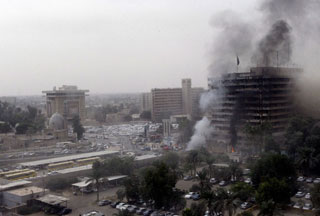 Twin car bombs have killed at least 62 people and wounded more than 600 others in central Iraqi capital city of Baghdad, Iraqi police say.
The two strong blasts targeting two government offices shook other buildings and smoke rose from the area, Reuters reported.
Police said the suicide car bombers had aimed at the justice ministry and the Baghdad provincial government building, but no more details were given.
The death toll of the blasts are expected to rise.
In August, two truck bombs killed almost 100 people in attacks on Iraq's foreign and finance ministries.