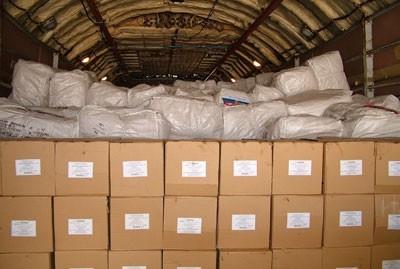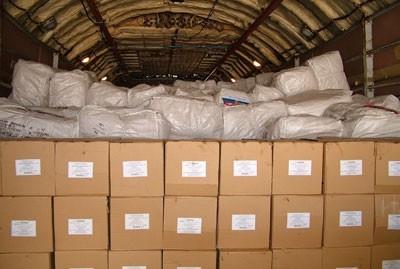 Two Russian aid aircrafts on Tuesday arrived in al-Bassel Airport in Lattakia, carrying supplies to the Syrian people as to confront the unjust economic besiege and the terrorist attacks targeting their country's resources.
Head of the Department for International Affairs of the Russian Ministry for Emergencies, Alexander Tomashov, said that the aid stresses the Russian people's support to the Syrian government and people, hoping the crisis will end soon.
Tomashov said Russia will send more aid, including large amounts of various kinds of medicine, to the Syrian people in the coming period.
The aircrafts are loaded with 52 tons of different sorts of relief materials.
Russia has sent dozens of planes loaded with humanitarian aid, the last of which were two planes loaded with 32 tones of humanitarian aid sent on 30th of last December.