Two Alaska State troopers shot to death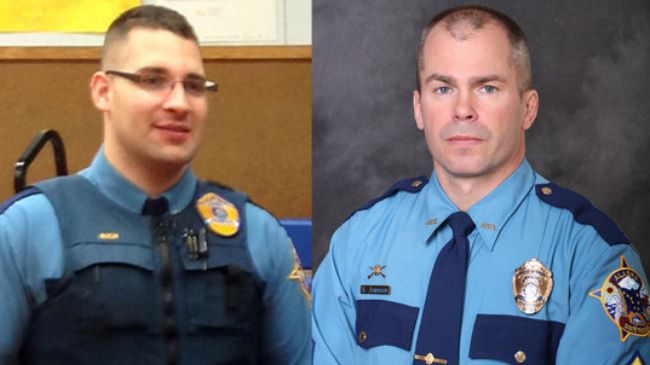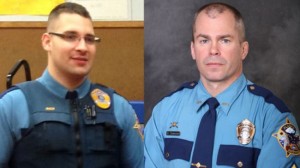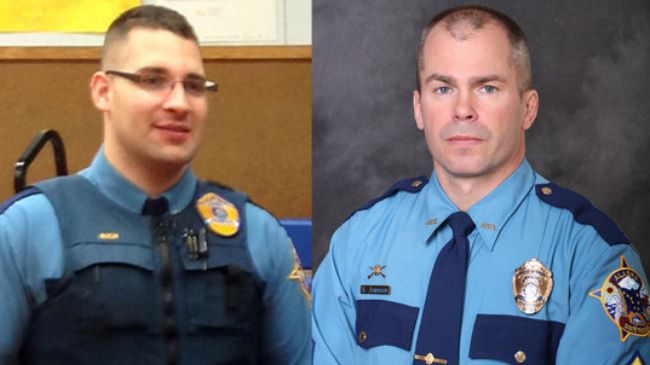 Two troopers from Alaska State have been shot to death when they were investigating an incident in the Interior Alaska village of Tanana.
Sgt. Patrick "Scott" Johnson, 45, and trooper Gabriel "Gabe" Rich," 26, were fatally shot with a semi-automatic rifle during a struggle on Thursday afternoon.
The troopers were in Tanana after they received a report on Wednesday, saying that someone "had brandished a firearm in the village."
They were going to arrest Arvin Kangas on charges of assault and driving with a revoked license.
Kangas had allegedly had a confrontation with a village public safety officer, during which he drove by the officer's home and pointed a shotgun at him.
When the two officers were trying to arrest Kangas, a scuffle broke out which led to the shooting, said Col. James Cockrell, director of the Alaska state troopers.
Cockrell said in a statement on Friday that "troopers made contact with Arvin Kangas near the front door of his residence."
"While attempting to place Kangas under arrest a struggle ensued, this resulted in all three entering into the Kangas' residence. While inside the residence both troopers were shot and killed by Nathanial Kangas."
Police arrested the younger Kangas, 19, shortly after the incident and now he faces two charges of first-degree murder and a single charge of third-degree assault for "actions against VPSO Mark Haglin."
The elder Kangas, 58, was arrested for an outstanding warrant and charged with fourth-degree assault and driving with a revoked license.