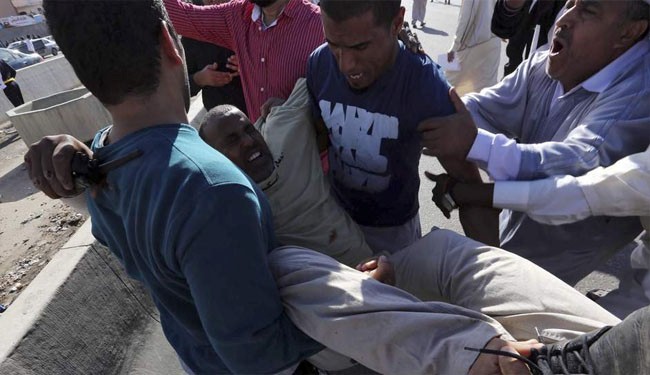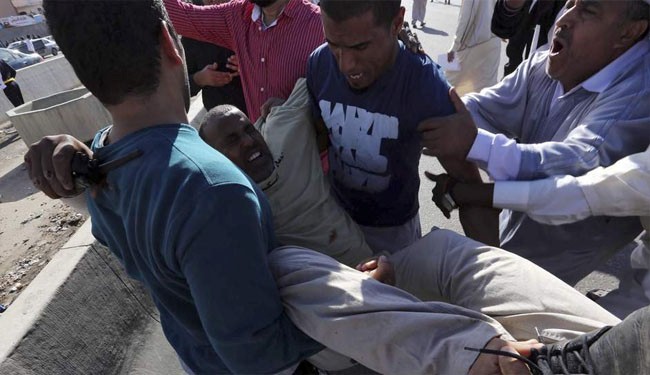 At least 43 people have been killed and over 400 other injured in two days of bloody clashes between protesters and militiamen across the Libyan capital city of Tripoli.
Fresh fighting broke out on Saturday on the outskirts of the capital, Tripoli, after at least 43 people died in clashes on Friday.
Friday's clashes occurred after protesters marched on the headquarters of the Misrata militia to demand that it leave Tripoli, and were fired upon.
Some reports say hours after the incident, armed men returned to storm the compound, where militiamen are holed up.
Prime Minister Ali Zeidan has called for a ceasefire and urged all the militias to leave Tripoli.
Nearly two years after the fall of former dictator, Muammar Gaddafi, in a popular revolution, Libya is still plagued by lawlessness and insecurity, with armed groups flexing their muscles.
Over the past few months, the capital city of Tripoli and its suburbs have been also hit by violent clashes between rival militias who participated in the 2011 uprising.
A powerful force in the increasingly lawless North African country, the militias have been rejecting calls from a weak central government to leave the capital.
The former rebels refuse to lay down their arms, despite efforts by the central government to impose law and order.
Many countries have closed their consulates in Libyan cities and some foreign airlines have stopped flying there.