Human Rights
Palestine
Two injured, dozens suffocate in zionist Israeli attacks on W. Bank peaceful marches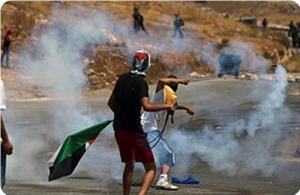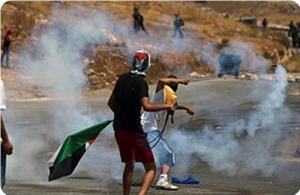 Two Palestinian protestors sustained injuries and many others suffered tear gas suffocation when their weekly peaceful marches against Israel's segregation wall and settlement activities were violently suppressed on Friday by the Israeli occupation forces (IOF).
In Bil'in village near Ramallah city, the IOF intensively fired a barrage of rubber bullets and tear gas grenades at young protestors injuring two of them, one in his hand and another in his back. Many others also suffered suffocation after they inhaled tear gas.
The Palestinian and foreign activists had just arrived at Abu Leimun area near the segregation wall when the Israeli troops attacked them.
The IOF also quelled the peaceful march organized yesterday afternoon in Masara village south of Bethlehem and prevented it from reaching the segregation wall.
East of Qalqiliya, hundreds of Kafr Qaddum villagers along with foreign activists also participated in the weekly march staged to protest the Israeli closure of the main entrance to the village.
Their march was subdued with tear gas attacks by the IOF.