Iran
Two Iranian warships dock at Sudan port: Sudanese Army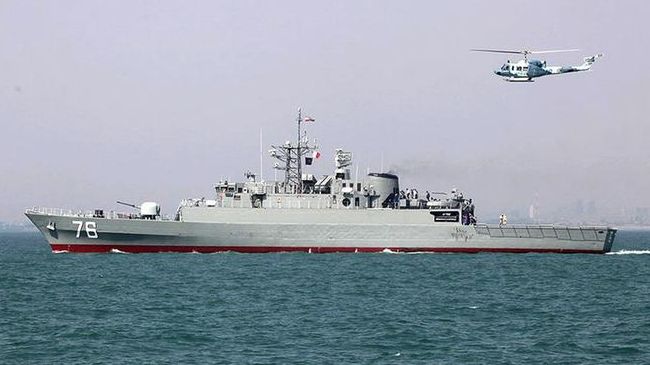 Sudan's army has announced that two Iranian warships have docked at a Sudanese port in the Red Sea in line with Tehran-Khartoum military cooperation.
Sudanese Army Spokesman Sawarmi Khaled Saad said the warships, one of them a navy supply ship, arrived in Port Sudan on Monday for refueling. Port Sudan is Sudan's main port city, located 667 kilometers (415 miles) northeast of the capital Khartoum.
Saad further stated that civilians could tour the Iranian vessels during their port of call.
In December 2012, the Iranian Navy's 23rd fleet docked at Port Sudan after patrolling the strategic Bab el-Mandeb Strait and successfully conducting its mission in the Red Sea.
The fleet is comprised of the Jamaran destroyer and the logistical vessel Bushehr. After arrival, the Iranian fleet's commanders met with Sudanese officials and the top commanders of Sudan's navy.
During the meeting, Sudanese top navy commander Abddulla al-Matri expressed happiness over the arrival of the Iranian fleet and called for the expansion of the military ties between Iran and Sudan.
In recent years, the Iranian Navy has increased its presence in international waters to protect naval routes and provide security for merchant vessels and tankers.
In line with international efforts to combat piracy, the Iranian Navy has been also conducting anti-piracy patrols in the Gulf of Aden since November 2008 to safeguard the vessels involved in maritime trade, especially the ships and oil tankers owned or leased by Iran.