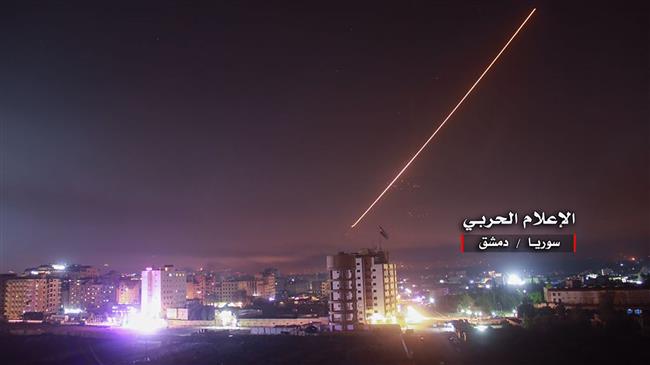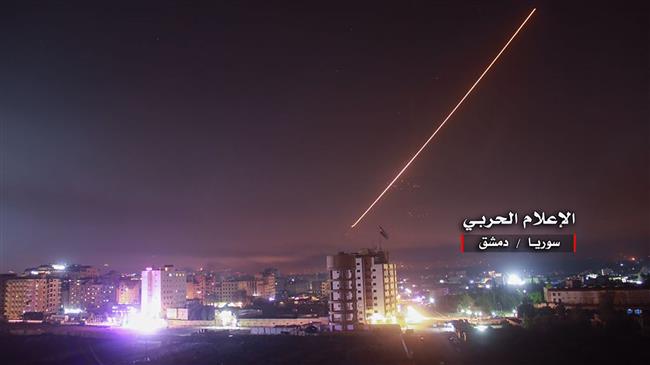 Two israeli missiles have hit a location near the Syrian capital Damascus' international airport, says Syrian state media.
According to Syria's state news agency SANA on early Tuesday, "two Israeli missiles came down near Damascus international airport."
The so-called Syrian Observatory for Human Rights confirmed the incident claiming that the missiles had targeted an Hezbollah arms depot located close to the airport.
Rami Abdel Rahman added that the missiles landed "without causing huge explosions."
The Tel Aviv regime has recently increased its airstrikes in the Arab nation. The Syrian government has on multiple occasions slammed the Israeli regimes aggression actions and also warned about the "dangerous repercussions" of Israeli assaults on its territories.
Israel is widely believed to have been providing weapons to anti-Damascus militants as well as medical treatment to Takfiri elements wounded in Syria inside the occupied Golan Heights.
The Syrian army has taken full control of the Lajat region in Dara'a in its latest push to drive out foreign-backed militants from the country's south.
Syrian army makes gains in Dara'a countryside
Meanwhile, Syrian government forces have gained full control of the Lajat region in Dara'a as part of their drive to push out foreign-backed militants from the country's south.
A military source told Press TV that Syrian government forces had also liberated the village of Msekeh in the Dara'a countryside.
Syrian government forces liberate two villages in the Dara'a province's eastern countryside as they warm-up for a major offensive against militants holed up in the region.
The recapture of Dara'a is highly important because it borders the occupied Golan Heights which Israel has used to treat wounded militants for years. The territory's return to the Syrian government control would cut the much-reported collaboration between Israel and militants and deal a blow to Tel Aviv's plans to annex the Golan Heights.