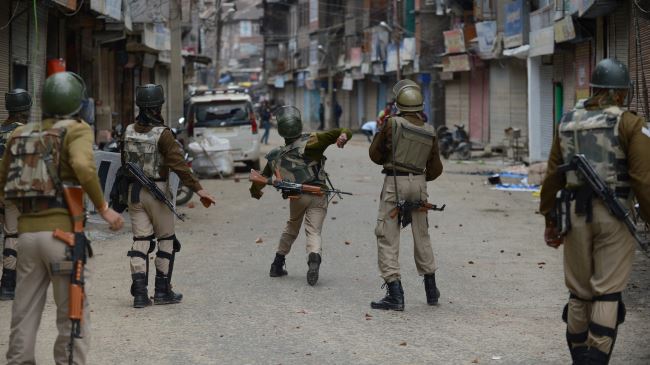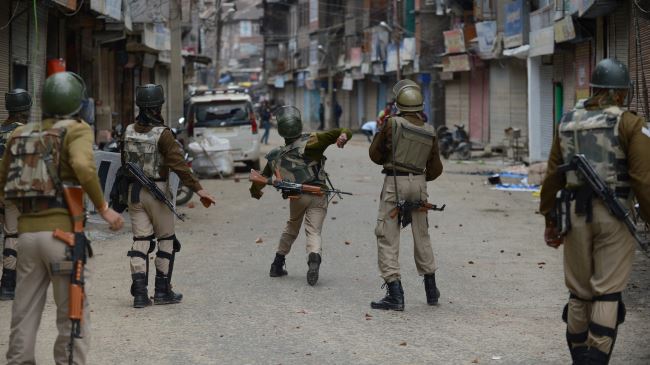 Clashes between Indian security forces and pro-independence fighters in the restive Indian-held part of Kashmir have left three people dead.
The heavy exchange of fire between Indian forces and pro-independence fighters erupted in Chenigam village in Kulgam district of south Kashmir on Thursday and continued all night, said India's Central Reserve Police Force Inspector General Nalin Prabhat on Friday.
Two pro-independence fighters and a civilian lost their lives in the fierce gun battle between the two sides, the security official added.
This is while local residents said the civilian was killed after Indian security forces opened fire on a group of people who were demonstrating against India's heavy military presence in the violence-ravaged region.
The fresh violence came a day after an Indian military court sentenced seven Indian soldiers, including two officers, to life imprisonment for the murder of three young Muslim men in Indian-administered Kashmir.
Rights groups have been severely criticizing New Delhi for allowing the country's army to use excessive force against civilians in the disputed region of Kashmir.
Kashmir lies at the heart of more than 66 years of animosity between India and Pakistan. Both neighbors claim the region in full but have partial control over it.
Over the past 25 years, people in Kashmir have been engaged in pro-independence battles with the Indian government. New Delhi's crackdown on the protests has left tens of thousands dead in the Muslim-dominated region.
Islamabad and New Delhi have fought three wars, two of which over Kashmir, since their independence from the British colonial rule in 1947.