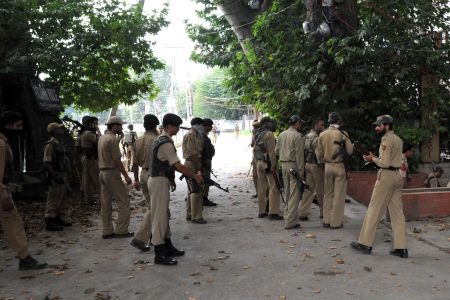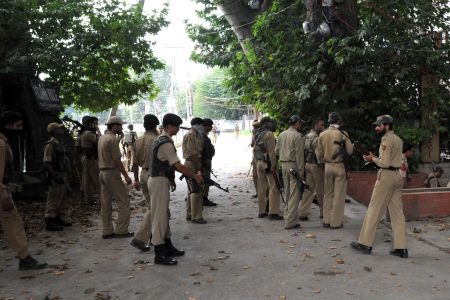 Two protesters have been killed in clashes with security forces in Indian-administered Kashmir, bringing the death toll to six in two days of unrest.
On Saturday, protesters challenging the increased curfew hours defied the security forces, who used tear gas, batons, and in some cases live ammunition to disperse the stone-throwing demonstrators.
Residents said they were protesting peacefully when federal police opened fire indiscriminately, resulting in the casualties, AFP reported.
One young man was killed in Anantnag and other was killed in Narabal on the outskirts of Srinagar, Kashmir's summer capital. The police said both were killed when police fired at stone-throwing demonstrators.
During day-long clashes elsewhere in the region, 30 protesters and 30 policemen were injured.
There have been almost daily demonstrations against Indian rule in the region over the past two months and 57 civilians have been killed.
The heightened security comes as India gears up for Independence Day celebrations on Sunday, marking the end of British rule in 1947.