Europe
Two killed, seven injured in clashes in east Ukraine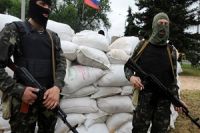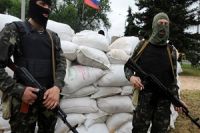 At least two people have been killed and seven others injured after clashes erupted between Ukraine security forces and pro-Russia protesters in the country's east, Press TV reported.
Two civilians died after security forces made a night-time approach to the city of Slavyansk, reports said on Saturday. Four others were also wounded in the incident.
Slavyansk has been the scene of a fierce confrontation between Ukrainian forces and pro-Russia activists in recent weeks.
Three soldiers were also injured in a gun battle near the border post of Dyakovo. An army spokesman said that the gunfire came after some 80 people attacked the post with mortar shells.