Korea
Two Koreas open hotline between their leaders ahead of summit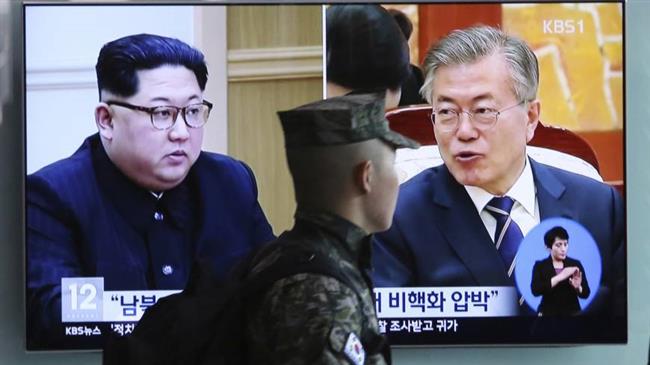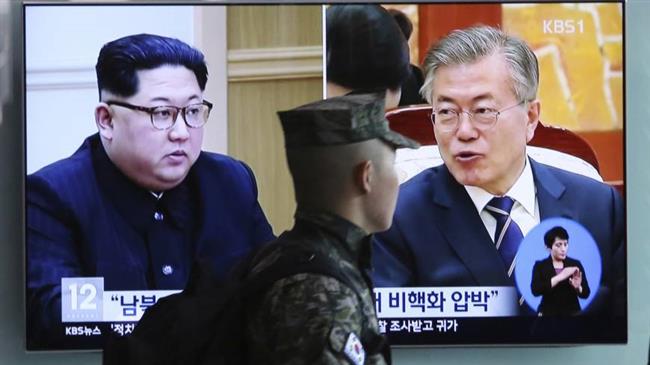 Just a week before North Korea's Kim Jong Un and South Korean President Moon Jae-in meet for landmark talks, the two countries have opened a hotline between the leaders.
A South Korean senior government official cheered it Friday as a "historic connection" which links the presidential Blue House in Seoul with the Pyongyang office of the North's State Affairs Commission chaired by Kim.
A test conversation between officials lasted 4 minutes and 19 seconds, Blue House official Youn Kun-young said.
"The connection was smooth and the quality of connection was also very good. It felt like talking to a neighbor," he said.
The hotline is the latest step in fence-mending efforts, triggered by the Winter Olympics in the South which saw their teams parade under a single flag.
Kim and Moon are due to meet next Friday on the southern side of the Demilitarized Zone. The summit will be only the third inter-Korean summit since war ended with an armistice rather than a peace treaty 70 years ago, leaving them technically at war.
The South Korean president said on Thursday it was time for the two countries to sign a peace treaty.
A possible meeting between Kim and President Donald Trump is also being planned to be held in late May or early June, but the US leader is known for his unpredictable decisions.
Trump warned this week that his summit with Kim could still be called off, saying: "If I think that it's a meeting that is not going to be fruitful, we're not going to go.
"If the meeting, when I'm there, is not fruitful, I will respectfully leave the meeting."
On Wednesday, Trump admitted that CIA Director Mike Pompeo made a secret visit to Pyongyang over the Easter weekend and held talks with Kim.
Washington and Pyongyang have no diplomatic relations. The US has imposed many rounds of sanctions on North Korea, has substantial military presence near the country, and numerously threatened to invade it.
Trump's threats last year prompted North Korea to carry out its most powerful nuclear test to date and launch intercontinental ballistic missiles capable of reaching the United States.
Pyongyang insists that it needs a potent nuclear and missile capability to defend against a possible US invasion.