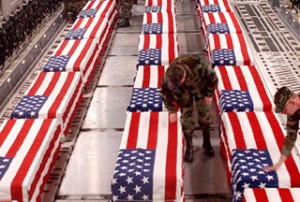 Another foreign soldier has been killed in Southern Afghanistan, bringing to 147 the number of US-led forces killed in the country this year.
"An ISAF (International Security Assistance Force) service member died following an insurgent engagement in southern Afghanistan today," ISAF said.
In another incident, a British soldier from 1st Battalion the Royal Welsh was killed in a gun battle near Showal, in the Nad Ali district, Helmand province, British Ministry of Defense confirmed later on Wednesday.
Some 126,000 NATO and US forces have been deployed to the war-torn country.
Foreign forces in Afghanistan are facing growing anti-US sentiments in the country, mainly because of rising civilian deaths in US-led operations.
On Tuesday, the alliance said an airstrike had "accidentally" killed four civilians including two women and a child in southern Afghanistan.
Following the report NATO also admitted to killing three women in a bungled raid in February, after initially denying involvement.