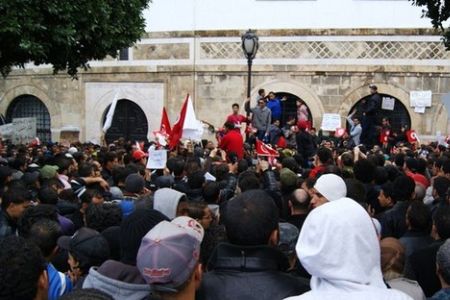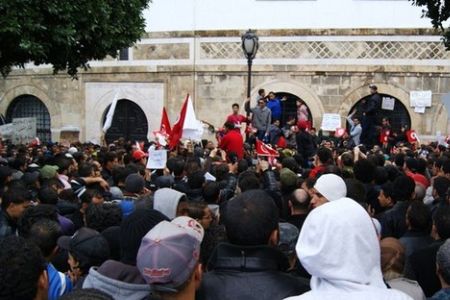 Two more ministers from Tunisia's interim government have submitted their resignation as protests intensify against the caretaker authority.
Higher Education and Scientific Research Minister Ahmed Ibrahim and Regional and Local Development Minister Ahmed Nejib Chebbi announced their resignation on Tuesday, AFP reported.
Several ministers have handed down their resignation since Tunisian Prime Minister Mohamed Ghannouchi stepped down on Sunday.
The resignations come after clashes in Tunis left three people dead and dozens more wounded. Over 100 others were detained on Saturday.
Police also used tear gas to disperse demonstrators out to demand the resignation of Ghannouchi's transitional government.
Ghannouchi — the premier of the ousted President Zine El Abidine Ben Ali — was tasked with leading a caretaker government until elections are held.
Tunisia's interim President Fouad Mebazaa has appointed Beji Caid Sebsi, a former foreign minister, as the country's new prime minister.
The resignations were one of the main demands of protesters, who fear their revolution could be hijacked by Western-backed figures. They say they do not want any members of the ruling party in the post-revolution government.
The revolution that ousted Ben Ali after 23 years in power has sparked off other popular uprisings in North African and Middle Eastern countries. One of them led to the downfall of long-time Egyptian President Hosni Mubarak.