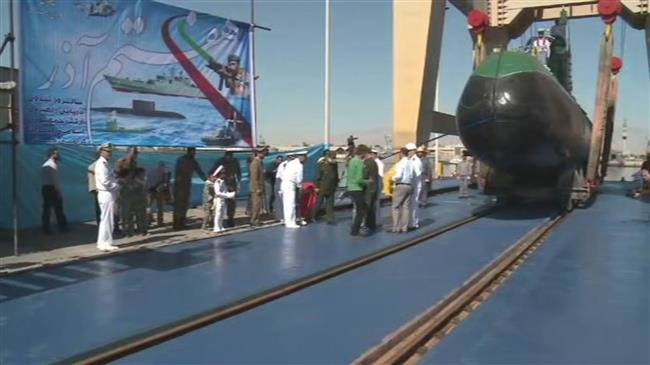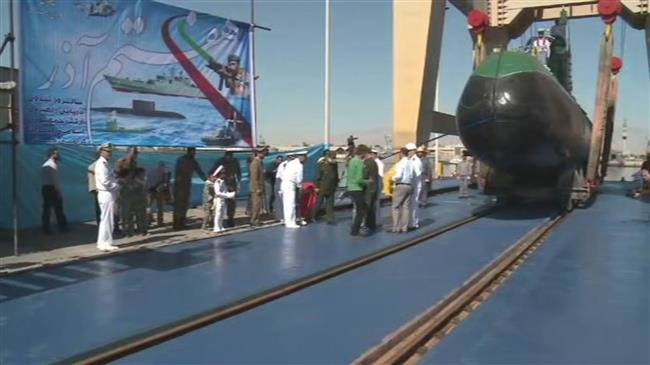 Two Ghadir-class submarines capable of launching subsurface-to-surface missiles, torpedoes and mines have joined Iran's naval fleet.
The submarines were unveiled during a ceremony at the southern Iranian port city of Bandar Abbas on Thursday.
Iran's Navy commander Rear Admiral Hossein Khanzadi attended the ceremony which was held on the occasion of the Navy Day.
The Ghadir-class submarines are designed to cruise within the shallow waters of the Persian Gulf to ensure peace and security of Iran's maritime borders.
Iran has so far launched different classes of domestically-built advanced submarines including Ghadir, Qaem, Nahang, Tareq and Sina.
Official: Iran ready to export fighter jets
Iran's Defense Ministry is ready to export fully domestic fighter jets and training aircraft.