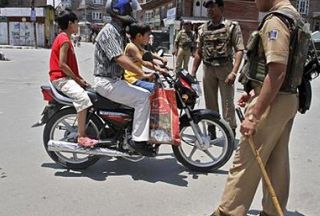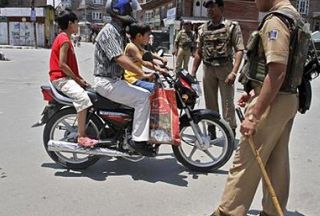 At least two protesters have been killed and several others injured in clashes with troops in Indian-controlled Kashmir amid rising violence in the scenic valley.
According to Indian police, the incident took place on Monday in the town of Sopore, some 50 kilometers (30 miles) north of Srinagar.
The two were killed when troops in the Muslim majority region opened fire on thousands of anti-India protesters.
The clashes left 20 more injured. At least eight people have been killed in the region in recent weeks.
Meanwhile, separatist leaders in Indian-administered Kashmir say the Indian government should hold the security forces accountable for such violations in Kashmir.
Both New Delhi and Islamabad claim Muslim-majority Kashmir in full but rule it in part. It is a dispute that has led them into two wars.
Violence dropped after India and Pakistan launched a peace process in 2004 but violent attacks have escalated since the start of this year.
Political analysts say the frequent street protests of the past few months are giving new life to the Kashmir liberation struggle.
Tens of thousands of people have been killed in Kashmir since anger against the Indian rule turned into rebellion back in 1989.