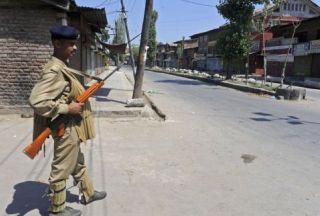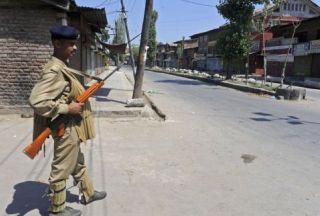 Two people have been killed and three others have been injured in the India-administered Kashmir after Indian paramilitary forces opened fire on anti-Indian rule protesters.
According to Indian police, the incident took place on Friday in the town of Sopore, some 50 kilometers (31 miles) north of Srinagar.
"Protesters hurled stones and tried to overturn a paramilitary vehicle prompting the soldiers to open fire that left two dead and three others injured," a police officer told AFP on condition of anonymity.
The incident marked the fifth killing in which Indian police have been implicated during the past two weeks.
Meanwhile, separatist leaders in India-administered Kashmir have called a general strike over what they call human rights violations by security forces.
Separatist leaders say the Indian government should hold the security forces accountable for such violations in Kashmir.
Both New Delhi and Islamabad claim Muslim-majority Kashmir in full but rule it in part. It is a dispute that has led them into two wars.
Violence dropped after India and Pakistan launched a peace process in 2004 but violent attacks have escalated since the start of this year.
Political analysts say the frequent street protests of the past few months are giving new life to the Kashmir liberation struggle.
Over 47,000 people have been killed since Kashmiri fighters began their struggle for freedom from Indian rule in 1989.