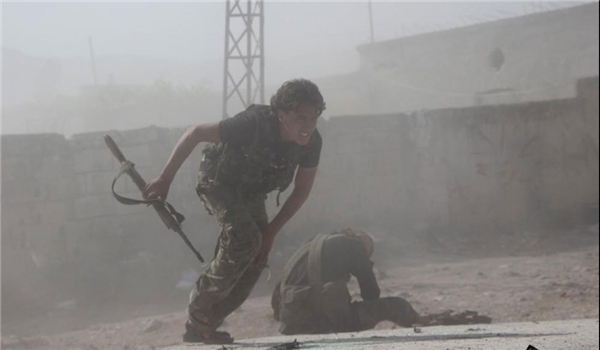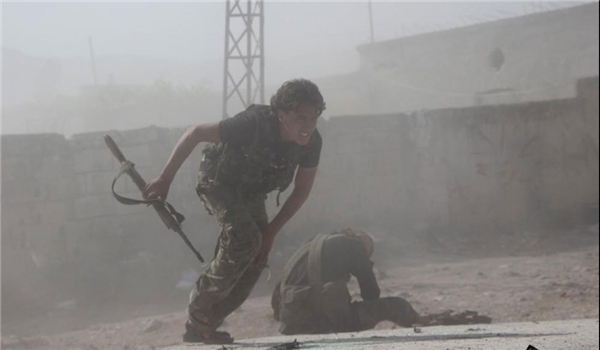 The Iraqi army's massive attacks against the ISIL in Ramadi have made the terrorist group's ringleaders to escape from their hideouts in the city.
"Several ISIL ringleaders and the terrorist group's members have fled the remaining areas in Ramadi towards Soufiya and Sajariya regions in the Eastern parts of the city," Yasser al-Dulaimi, the spokesman of al-Anbar police, said on Thursday.
"The intensive and continued attacks of the Iraqi forces, their artillery fire and airstrikes have forced the ISIL terrorists to flee Ramadi," he added.
The Iraqi forces made remarkable advance in the strategic city of Ramadi in Anbar after they reached the Tigris River and started entering the city center after crossing al-Khor bridge, a senior commander of volunteer forces (Hashd al-Shaabi) announced on Wednesday.
"The Iraqi forces have reached al-Khor region and they are preparing to cross this bridge and the Tigris River," Raed Raisan said.
The commander said that the ISIL has planted mines all over al-Khor bridge, adding that the bridge will lead the Iraqi forces directly to the city center.
Raisan reiterated that only the Hashd al-Shaabi forces are helping the Iraqi army in the Ramadi operations.
On Wednesday, the Iraqi security forces continued to gain ground in Ramadi city, and opened the path to the central parts of the city where hundreds of ISIL terrorists were under siege.