North America
Syria
U.S and Its regional allies-backed Terrorists Caught in Hama, Smuggled Weapons from Turkey Seized in Raqqa, Child Martyred in Homs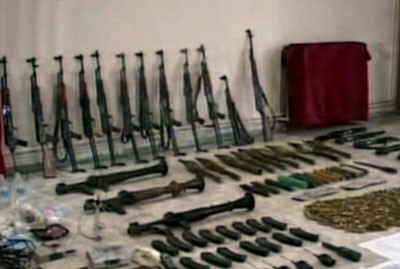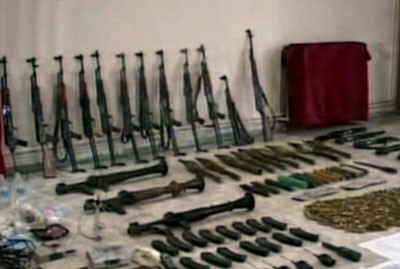 The authorities clashed with U.S and Its regional allies-backed armed terrorist groups on the farms surrounding Taibet al-Imam in Hama, killing few terrorists and confiscated their arms, some of which Israeli-made.
The competent authorities also seized leaflets and documents stolen from state institutions.
Weapons Seized in Raqqa
The cauthorities on Thursday seized weapons smuggled from Turkey in Tal Abyad area on the Syrian-Turkish borders in Raqqa countryside.
SANA correspondent quoted an official source as saying that the seized weapons included 105 pump-action shotguns and 26 Magnum rifles, indicating that the smugglers were caught.
Explosive Devices Dismantled in Idleb Countryside
Members of military engineering units dismantled 4 explosive devices planted by the armed terrorist groups at the crossroad of Trembeh village in Sarakeb in Idleb countryside.
A source in the province told SANA correspondent that the authorities arrested 4 of the terrorists while they were planting the explosive devices.
Armed Terrorist Group Rob Public properties in Idleb Countryside
A terrorist armed group robbed a feed center in Sinjar, near to Maaret al-Numan in Idleb countryside and stole big amounts of barely.
SANA correspondent was informed that a terrorist armed group broke into the center, destroyed its contents and stole barely.
The correspondent pointed out that the terrorist armed groups sabotaged plant nursery affiliated to the afforestation project in Sinjar area.
An armed group also blew up a private bakery in the eastern neighborhood in Idleb. No human losses were reported.
Child al-Aktaa martyred in Homs
Child Mailk al-Aktaa, 11, was martyred today by the bullets of armed terrorist group while accompanying his father on their car in Homs going to their farm at Tadmor road.
"While driving my car out of our neighborhood, we came under fire of a sniper at the Mreije alley, my child was hit in his chest and hand… I immediately took him to the Hospital of al-Nahda, but he died," Father of the child Basam al-Aktaa told the Syrian TV in an interview.