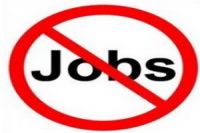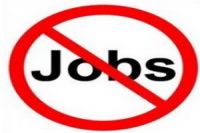 Human rights advocates have called on the U.S. government to change its laws governing asylum seekers, who can neither work nor receive public assistance while awaiting approval to live in the United States.
The U.S. is the only developed nation that denies asylum seekers both employment authorization and government support, according to a new report produced by Human Rights Watch (HRW) and the Seton Hall University School of Law's Center for Social Justice.
"The US government leaves many asylum seekers little choice other than begging or working illegally to survive," Bill Frelick, director of HRW's refugee program. "The work and aid restrictions imposed on asylum seekers, apparently to discourage frivolous applications, harm and degrade the very people who most need support and protection."
Under current law, asylum seekers are prohibited from working legally for up to 180 days after filing their applications. However, the report shows that the wait is often much longer, sometimes lasting years, because the government can "stop the clock" if it determines an applicant has done something to delay proceedings.
HRW says it is unclear "what stops and restarts the clock"— a practice that impacted more than 260,000 asylum seekers in 2011 alone, or 92% of all pending cases.
During the application period, asylum seekers also are ineligible to receive most forms of government assistance, putting them in dire financial straits.
"It is unreasonable to expect asylum seekers to manage the complicated process, given the reality that they are not entitled to court-appointed counsel in the United States," Lori A. Nessel, professor of law and director of Seton Hall Law School's Center for Social Justice, said in a prepared statement. "Requiring asylum seekers to wait for work authorization places an unfair burden on them and their families."
In July the U.S. Senate passed the Border Security, Economic Opportunity, and Immigration Modernization Act, which would bar the government from stopping the "asylum clock", but would retain the 180-day employment prohibition. The legislation has not yet been considered by the House of Representatives.