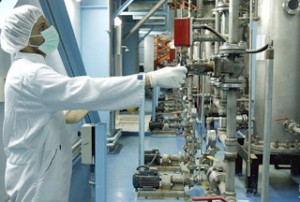 The United Arab Emirates hopes the international community will solve its row with Iran over its nuclear activities "through diplomatic means" before any international sanctions are imposed by the UN Security Council.
"The UAE expects the international community to resolve its dispute with Iran by means of diplomatic channels before taking the decision to slap a new round of sanctions on Tehran," UAE Foreign Minister Sheikh Abdullah bin Zayed al-Nahayan said at a joint press conference with visiting Cypriot Foreign Minister Markos Kyprianou in Abu Dhabi on Saturday.
US Defense Secretary Robert Gates visited Riyadh, Saudi Arabia on Wednesday and Abu Dhabi on Thursday to discuss Washington's push for new sanctions on Iran.
Gates told reporters in Abu Dhabi that he felt the two Persian Gulf countries are willing to use their economic leverage to persuade China to join international efforts to impose sanctions on Iran over its nuclear program.
"I have the sense that there's a willingness to do that. The two oil-rich states were also open to lobbying Moscow on the issue," he said.
Despite Iran's full cooperation with the UN nuclear watchdog and the transparency of its nuclear program, Washington and its allies accuse the Islamic Republic of covertly seeking to produce nuclear weapons.
However, Iran denies the accusations and insists its nuclear activities are only conducted for civilian applications of the technology such as generating electricity in order to meet its soaring energy demands.
In addition, the International Atomic Energy Agency has conducted numerous inspections of Iran's nuclear facilities but has never found any evidence showing that Iran's civilian nuclear program has been diverted to nuclear weapons production.