Yemen
UAE Prepares for Leaving Saudi-Led Anti-Yemen Coalition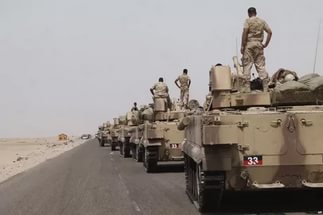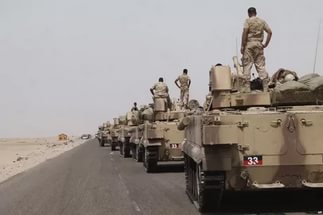 Abu Dhabi is in conflict with Riyadh on holding power in Yemen and it is arming the Salafi groups to replace the UAE troops in the Saudi-led coalition which has launched the devastating war against the Yemenis.
According to the Yemeni news website, Naba'a, the UAE is attempting to strengthen its military presence in Yemen by supporting the allied Salafi groups to preserve its influential role in the war-hit country even after leaving the Saudi-led coalition.
Based on the report, Brigade 7 of the forces affiliated to fugitive president Mansour Hadi has given over control of al-Kadhah front's bases to Abu al-Abbas brigades to focus on Moqbenah front in the Southwestern parts of Ta'iz province.
An informed source close to Abu al-Abbas brigades revealed that they have received more weapons and equipment from the UAE in the past two days, adding that they have been sent from Aden and the coalition's command center.
The report came after the German government in April approved more arms sales to the United Arab Emirates (UAE), which is assisting Saudi Arabia in its deadly military campaign against Yemen.
Berlin had approved the sale of 203,448 detonators for 40-mm mortar shells to the Arab kingdom as well as 134 million dollars worth of armor-plating for military vehicles.
The move indicated that Germany was continuing its policy of supplying arms to countries directly involved in the Middle East conflicts and disregarding the vetting process of the deal for potential humanitarian impact.
"Once again, the government is waving through the delivery of military equipment to a war participant in the [Persian] Gulf region," the opposition Green Party spokeswoman, Agnieszka Brugger said.
"Instead of finally stopping all arms dealing with the states participating in the bloody war in Yemen, the CDU and SPD [Germany's governing coalition parties] are ignoring Germany's arms export guidelines once again," she added.
Abu Dhabi is a member of the Saudi-led military coalition that has been engaged in a brutal offensive against Yemen since March 2015 with the aim of reinstalling the former Riyadh-allied government.
The deal comes as some seven million Yemenis are facing starvation as a result of the two-year conflict in the country, which has already claimed over 14,100 civilian lives and taken a heavy toll on the impoverished country's facilities and infrastructure, including hospitals, schools and factories.