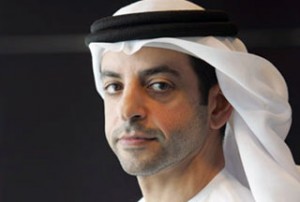 A member of UAE's royal family is still missing after his glider plane went down in a Moroccan hillside lake on Friday.
According to reports from the United Arab Emirates (UAE), search efforts are still underway for Sheikh Ahmed bin Zayed al-Nahyan, the Managing Director of the Abu Dhabi Investment Fund and also the brother of Sheikh Khalifa bin Zayed al-Nahyan, the ruler of Abu Dhabi and president of the UAE.
Sheikh Ahmed, 41, is also chairman of the board of trustees of the Zayed Foundation for Charity and Humanitarian Works.
According to Moroccan officials, the plane crashed in the northwestern city of Skhirat. The pilot is reported to be in a stable condition.
The missing sheikh was ranked No. 27 in Forbes' 2009 list of "The World's Most Powerful People."
Established in 1976, the Abu Dhabi Investment Authority is the largest sovereign wealth fund in the world and may be worth over $450 billion.