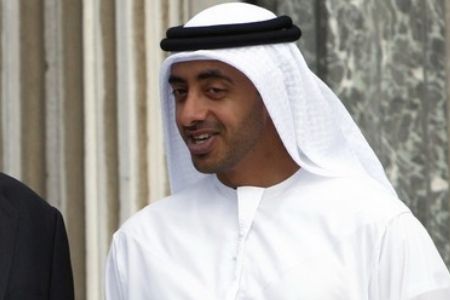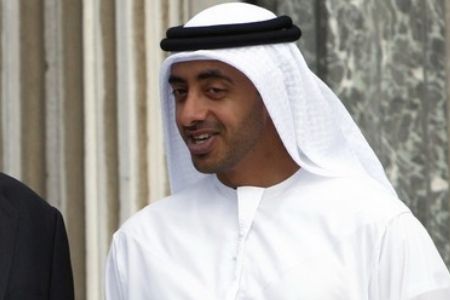 The United Arab Emirates (UAE) has called for the lifting of the UN Security Council sanctions imposed against Iran over the country's nuclear program.
"We want the Security Council to go back and end the sanctions on Iran, but we want Iran to help in this as well," UAE Foreign Minister Sheik Abdullah bin Zayed Al Nahyan said on Tuesday at the annual (Persian) Gulf Cooperation Council summit.
The UN Security Council adopted the fourth round of sanctions against Tehran in June following an intense US campaign claiming that Iran's nuclear program may have potential military applications.
Iran has described the sanctions as illegal, insisting that the Nuclear Non-Proliferation Treaty (NPT), to which it is a signatory, gives it the right to pursue peaceful nuclear technology.
"Diplomacy is the way forward," The Wall Street Journal quoted the UAE foreign minister as saying.
In a statement at the end of the Abu Dhabi summit on Tuesday, (P)GCC member states announced they were keen on forging closer ties with Tehran.
They also welcomed "strategic" talks between Iran and the P5+1 in Geneva.
Iran and the P5+1 — Britain, China, France, Russia and the US plus Germany — wrapped up the two-day multifaceted talks in the Swiss city of Geneva on Tuesday.
The comprehensive talks were held between Secretary of Iran's Supreme National Security Council (SNSC) Saeed Jalili and EU Foreign Affairs chief Catherine Ashton, who represents the P5+1, after the West expressed willingness to return to the negotiating table.
The two sides have agreed to hold the next round of talks in the Turkish city of Istanbul in late January.
In their statement, the (P)GCC also stressed that all regional countries are entitled to use peaceful nuclear energy in line with the NPT and the regulations of the International Atomic Energy Agency .