Africa
Uhuru Kenyatta sworn in Kenya's president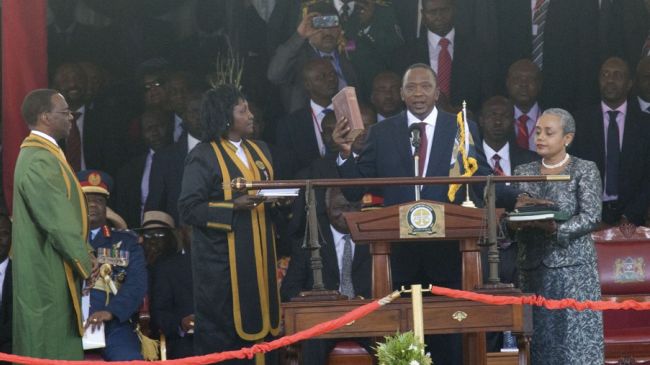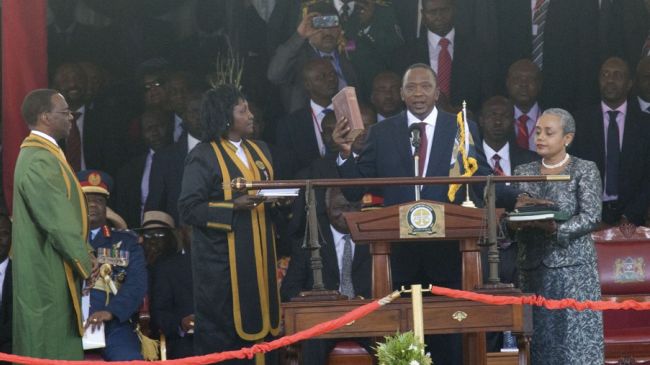 Uhuru Kenyatta, the son of Kenya's first president Jomo Kenyatta, has taken the oath of office as the new president of the African nation.
The swearing-in ceremony was held at Moi international sports complex in the capital, Nairobi on Tuesday.
In his inaugural address, Kenyatta, 51, said, "We will leave no community behind… Where there's disillusionment, we'll restore hope."
"I do swear that I will be faithful and bear true allegiance to the Republic of Kenya," he added.
The youngest-ever president of Kenya had received just 8,400 votes over the threshold required to avoid a run-off with Prime Minister Raila Odinga, who secured 43.28 percent of the vote in the presidential elections held in March.
Meanwhile, Kenyatta is accused by the International Criminal Court (ICC) of crimes against humanity for violence related to the 2007 election, and will be tried at The Hague in July.
More than 1,000 Kenyans were killed and 600,000 forced to leave their homes following the disputed 2007 vote that Odinga said Mwai Kibaki stole from him.