Europe
UK: 2014 will be year of hard truths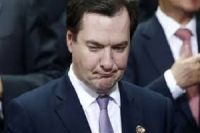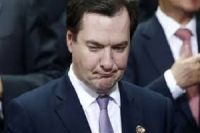 British Chancellor George Osborne will warn that 2014 will be the year of "hard truths".
Press TV reported according to extracts released by Osborne's office, he will say in a speech in Birmingham on Monday that 2014 will be the year of public spending cuts.
He will say that "We've got to make more cuts. That's why 2014 is the year of hard truths…the year when Britain faces a choice. There is still a long way to go – and there are big, underlying problems we have to fix in our economy."
He is to say, "We're borrowing around £100 billion ($163 billion, 120 billion euros) a year — and paying half that money a year in interest just to service our debts."
In December 2013, Osborne and Chief Secretary to the Treasury Danny Alexander wrote to Cabinet colleagues to inform them about the reductions aimed at fixing the country's public finances.
In a speech at the Lord Mayor's Banquet in November, British Prime Minister David Cameron said austerity measures will continue in order to tackle the country's mounting debts and sluggish growth if the Conservative Party wins the next general election in 2015.