Europe
UK activists call for ex-PM's trial for war crimes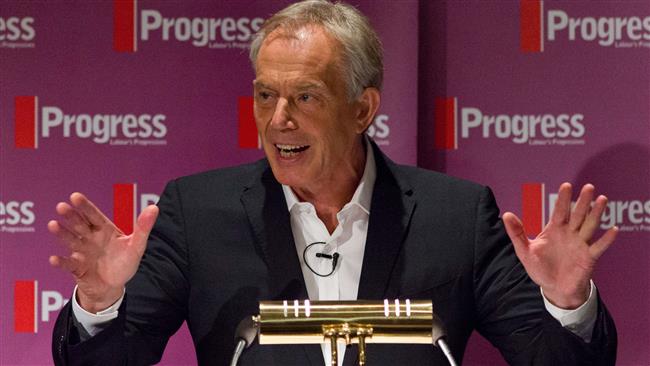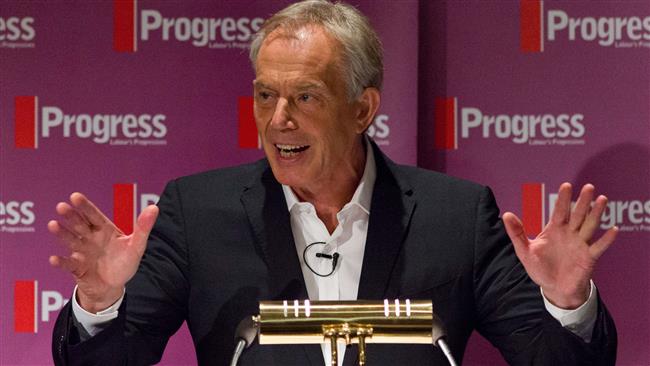 Anti-war activists have called for former British prime minister Tony Blair to face trial for war crimes, if a long-awaited Chilcot inquiry into Britain's role in the 2003 US-led invasion of Iraq finds him guilty, Press TV reports.
Activists took part at People's Tribunal Conference at Amnesty UK's office in London on Wednesday, presenting anecdotal evidence about the Iraq war.
This as Chilcot inquiry will publish a 6,000-page document on July 6, following seven years of analyzing evidence about how the British government acted before the invasion of Iraq and during the war from 2001 to 2009.
A number of MPs, activists and families of British soldiers killed in the war have repeatedly criticized the inquiry panel over the fact that the investigation took a very long time.
Lindsey German, from the Stop the War Coalition, said she hoped to see an honest account from the inquiry.
"We cannot have a situation where politicians ignore public opinion, ignore the expert advice, ignore legal advice and still went to war. There has to be some come back for that. We want truth and justice," German told Press TV.
Former United Nations Assistant Secretary-General Hans Von Sponeck also said he expected the inquiry report to conclude that something went wrong and that the next step is "a judicial inquiry which should lead to a court case." He also said Blair was at fault for engaging the UK in the war based on false claims.
Blair told British MPs before invading Iraq that intelligence showed former Iraqi dictator Saddam Hussein had "active", "growing" and "up and running" nuclear, biological and chemical weapons. Weapons of mass destruction (WMD) were the basis of launching the war.
In 2004, however, a US report said that Saddam Hussein had destroyed his last WMD over a decade ago and had no capacity to build new ones.
Earlier reports said that the Chilcot inquiry report will affect the reputation of Blair, his foreign secretary Jack Straw and former MI6 chief Richard Dearlove.
Last week, Blair hinted he could reject the findings of the inquiry if it says that he had already made the decision to invade Iraq before discussing it at the parliament.