Europe
UK archbishop lauds British Muslims' response to terrorism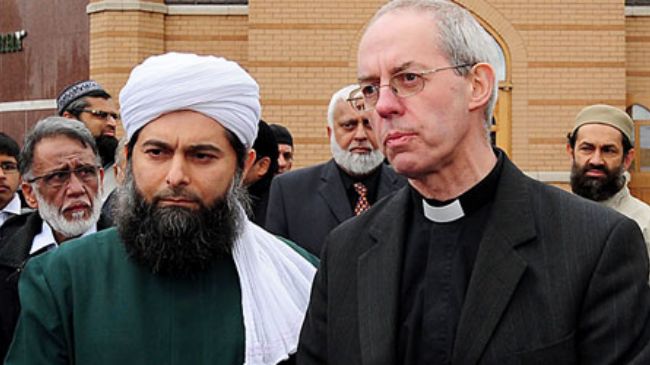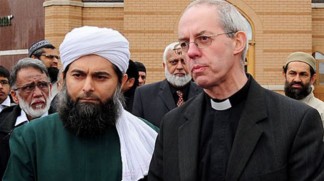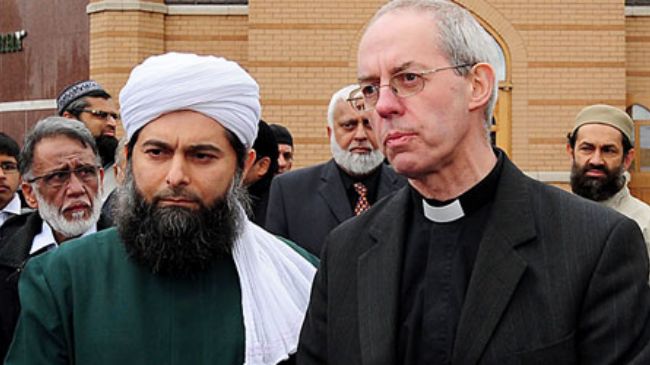 The archbishop of Canterbury has lauded British Muslim bodies for their response to the recent murder of a soldier in a London street by two assailants.
Justin Welby referred to various religious communities in the UK, saying that they are in a good position of co-operation and mutual support.
"We have all been appalled by the brutal murder of Drummer Lee Rigby in Woolwich," he said during a joint appearance in Leicester with Sheikh Ibrahim Mogra, the assistant secretary general of the Muslim Council of Britain.
The archbishop praised the way in which religious groups had reacted to the incident.
"I want to recognise the response of churches, mosques and other faith and civil society groups, as well as those of brave individuals who have done so much to bring our communities together at this time," he said.
"The strong response of the Muslim Council of Britain and many other organisations has rightly emphasised that these acts have no place in Islam."
Meanwhile, Mogra condemned the murder of Rigby as barbaric and called for all Britain's communities to come together, adding that some Muslims were concerned about a backlash following the killing.
"But we hope that the police … will ensure law and order is maintained," he said. "If we begin to cower and hide ourselves away we allow the terrorists to win."