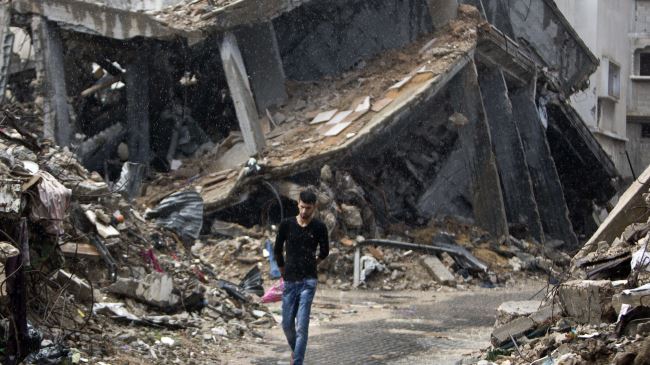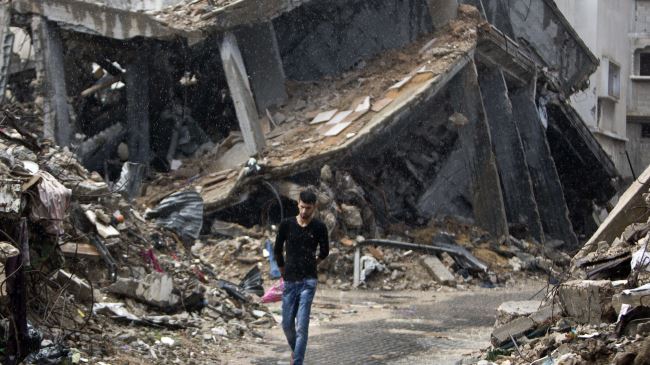 A senior church official in Britain says he has been "deeply shocked" after seeing the aftermath of the Israeli regime's 50-day military offensive against the blockaded Gaza Strip.
After paying a visit to the war-stricken Gaza Strip, Cardinal Vincent Nichols, the archbishop of Westminster, said he was "deeply shocked at the effects of war and endemic poverty," the Guardian reported on Sunday.
Nichols, who is the leader of the Roman Catholic Church in England and Wales, also stated he had seen "a deeply depressing situation in a devastated region where people are trapped."
The Israeli military unleashed aerial attacks on Gaza in early July and later expanded its military campaign with a ground invasion of the Palestinian strip. Over 2,130 Palestinians, including around 570 children, lost their lives and some 11,000 were injured in the raids.
During his trip to Gaza, Nichols also visited a hospital badly damaged by Israeli attacks as well as an orphanage caring for dozens of traumatized children who had lost their parents in the Israeli war.
He voiced concern over the deteriorating economic situation and the humanitarian crisis plaguing the Israeli-besieged Palestinian land following the regime's brutal war.
"It's astonishing the number of people with the appearance of nothing to do – people just sitting on the streets…This is not an economy that is going to be able to support its population," he added.
The Tel Aviv regime did not even spare hospitals and UN-run schools sheltering thousands of Palestinians during its attacks against the impoverished coastal enclave.
Reports also say the Israeli military used banned weapons, including white phosphorous bombs, in its attacks on the residents of the densely-populated area, which has been under Israeli siege since 2007.