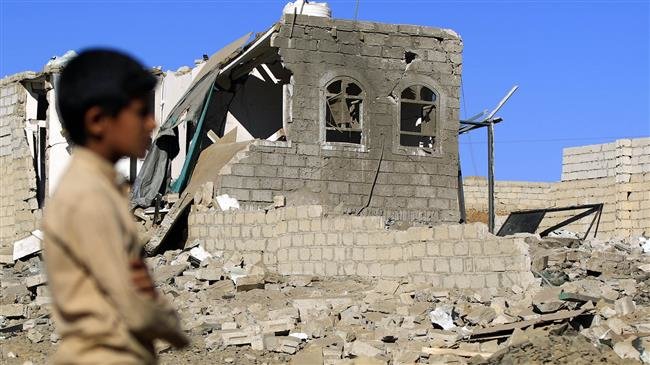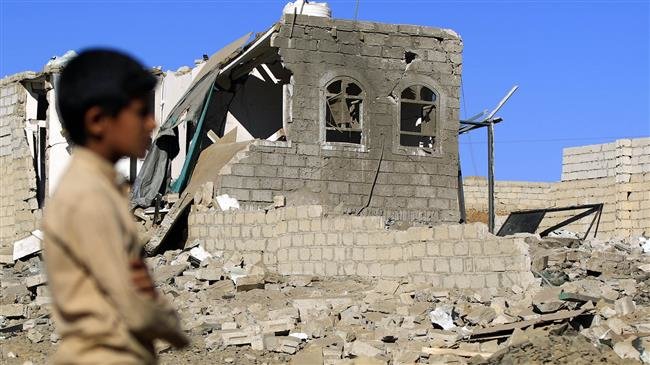 UK arms sales to Saudi Arabia since the start of the Riyadh-led war on Yemen have been causing "significant civilian casualties" in the country, a damning parliamentary report says.
The report, which was issued by the House of Lords International Relations Committee on Saturday, calls on Prime Minister Theresa May to stop arms sales to Riyadh "as a matter of urgency," describing the situation in the war-stricken country as "unconscionable."
The UK has licensed over £4.7 billion worth of arms exports, including missiles and fighter jets, to Riyadh since the deadly conflict began in 2015. May has so far faced down calls for a ban on the weapons sales despite the growing humanitarian disaster.
Britain has also been providing combat intelligence and target data to Saudi Arabia over the course of the war, which has killed thousands of Yemeni civilians and put millions more on the verge of famine.
"We do not agree with the government's assertion that it is narrowly on the right side of international humanitarian law in the case of licensing arms exports to the Saudi-led coalition," said Lord Howell, the committee's Conservative chairman.
"It is narrowly on the wrong side: given the volume and type of arms being exported to the Saudi-led coalition, we believe they are highly likely to be the cause of significant civilian casualties in Yemen, risking the violation of international humanitarian law.
"The government must address the root causes of the suffering – the conflict itself – and be prepared to suspend some key export licenses to Saudi Arabia and members of the coalition."
The brutal war is being led by Saudi Crown Prince Mohammed bin Salman, the kingdom's de facto ruler, who wishes to reinstate Yemen's fugitive former president, Abd Rabbuh Mansur Hadi, and destroy the Houthi Ansarullah movement.
Thousands of civilians have been killed, while thousands more have been injured. Collapsed infrastructure coupled with a partial blockade has also deprived most of the population of clean water and proper healthcare, while unleashing the worst cholera outbreak in modern history.