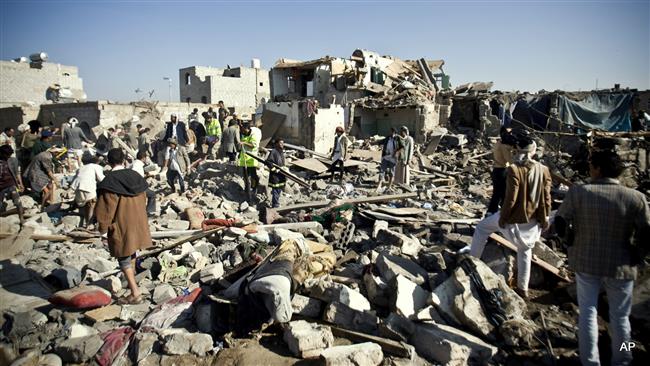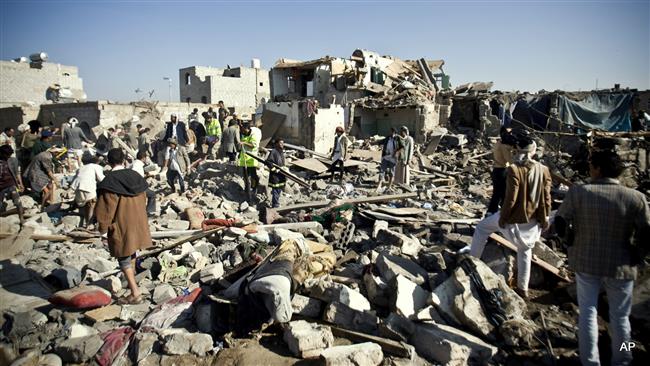 Britain's multi-billion dollar arms sales to Saudi Arabia run counter to its efforts to ease the humanitarian crisis in Yemen, a group of UK lawmakers say.
In a report published on Wednesday, the MPs called on the UK government to consider suspending weapons exports to Saudi Arabia, which has been bombing civilian targets in Yemen since last March to shore up the former Yemeni regime and undermine the Ansarullah movement.
The International Development Committee urged the government to back calls for an urgent independent investigation into violations of humanitarian law in the conflict.
"It is deeply disappointing that the UK government does not accept that breaches of international humanitarian law have taken place in Yemen," the committee said in a report.
"There was clear evidence [that] international humanitarian law is being breached, making the relief effort difficult and dangerous. Schools, health and vital water and nutrition supplies are at risk, while the civilian population bears the brunt of the fighting. Yemen faces one of the worst humanitarian crises in the world, with 82% of the population in need of assistance," the report added.
A United Nations panel said this year that the Saudi-backed coalition has targeted civilians and have committed crimes against humanity in Yemen.
"The growing evidence of indiscriminate bombing by the Saudi-led coalition in Yemen … raises serious questions over the government's continued licensing of arms transfers to Saudi Arabia," the committee said.
It noted that UK military sales to Saudi Arabia had soared since last March, amounting to nearly £3 billion between April and December 2015, just below 40 percent of total UK arms sales in that period.
According to Amnesty International, the UK government sold 2,400 missiles and 58 warplanes to Saudi Arabia last year alone, enabling the regime to continue its war against Yemen.
The Saudi bombing is "almost guaranteed to lead to civilian deaths," Julien Harneis, head of UNICEF in Yemen, told the committee's inquiry. "These are huge bombs dropped into a city of millions of people."
"They will drop a bomb. Ambulance and health workers will rush to assist the victims, and then they will drop another bomb two hours later and blow up the ambulance crew," Harneis added.
Aid agencies say there is a "paradox at the heart of the UK government's approach to Yemen."
"The (UK) government should listen to the many concerns being expressed … that the humanitarian crisis that (it) is working to address in Yemen may be being exacerbated by a flow of British arms into Saudi Arabia," committee chairman Stephen Twigg said.
Britain has sent £85 million in humanitarian aid to Yemen this year and is currently supplying medical supplies, water, food and emergency shelters.
More than 9,500 people have been killed since the onset of the Saudi aggression.